Pawna lake, also known as Pawna Dam Reservoir is a stunning water body in Maharashtra. Popular for its beauty and camping site, this weekend's getaway destination is at the heart of Lonavala hill station. The Pawna lake is a name well-renowned amongst young trekkers and hikers, as its surroundings are home to incredible hiking spots like Lohgad, Tikona and Tung forts. The Pawna lake premises are gifted with abundant natural beauty along with a soothing climate, which is literally a mood-changer!
The last decade witnessed a massive rise in tourism activities near Pawna lake. Apart from adventure and treks, a huge number of people from nearby cities like Pune, Mumbai and Nashik come to the resorts in Pawna lake for a relaxing short holiday.
Oh, are you one of them too? Have you been exploring the best resort stay location near Pune alongside a serene waterbody? If yes, you are about to get the exact right answer to your search! This blog post has got all the necessary details for you on the booking costs, amenities, features, food options, etc. of a resort property.
Green Velvet Resort
Hotel Class and Ratings: 3 Star; 4.5/5 Google Reviews
Located on the banks of Pawna Lake, this property is one of the best resorts in Pawna lake. Offering you a panoramic view of the Pawna waters, you will be more than amazed to witness the phenomenal essence of nature around you. Serene, green, satisfying, and refreshing, is exactly what you shall utter as you sit back viewing the ripples on the endless waters before you. Being such an enthralling beauty in itself, this resort property is one of the most popular Pawna lake resort for couples. So, if you are someone wanting to surprise your special someone, don't miss the golden opportunity! Also, if you are someone who is tired of a hectic work schedule and wish to charge yourself up a bit, Green Velvet Resort will leave you delighted! Not only does it have a vibe that you need the most to connect with yourself, but it also has a number of amenities to add extra comfort to your holiday:
Outdoor swimming pool
Gardens
Kids play area
Indoor games area
Multi-cuisine restaurant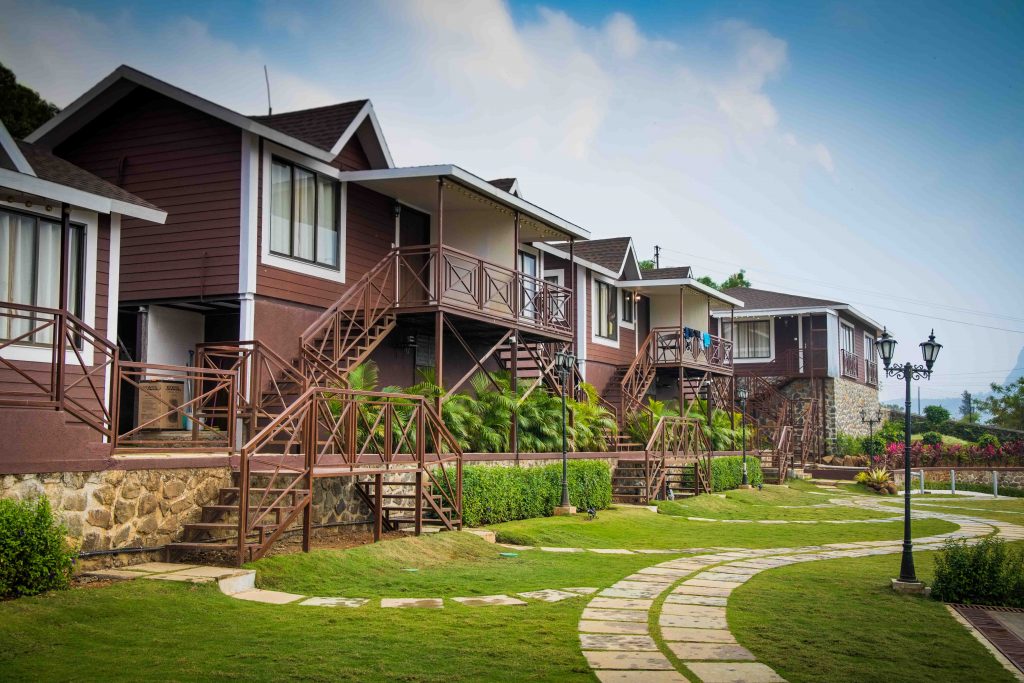 The resort also has garden-facing and lake view-facing multi-purpose common decks. The resort also offers a private outdoor breakfast facility with a great water view before your sight!
Address: Pale PM Dudhivare, Maval, Lonavla, Maharashtra 410401
Contact for Booking and Enquiry: 098196 14673
Booking Cost: The resort offers lake view cottages starting from INR 6000/-. The booking amount may vary depending on the occupancy, and date of booking. There is also the availability of premium suites and villas for larger family sizes starting from INR 12000/-.
Click here for Green Velvet Resort Official Website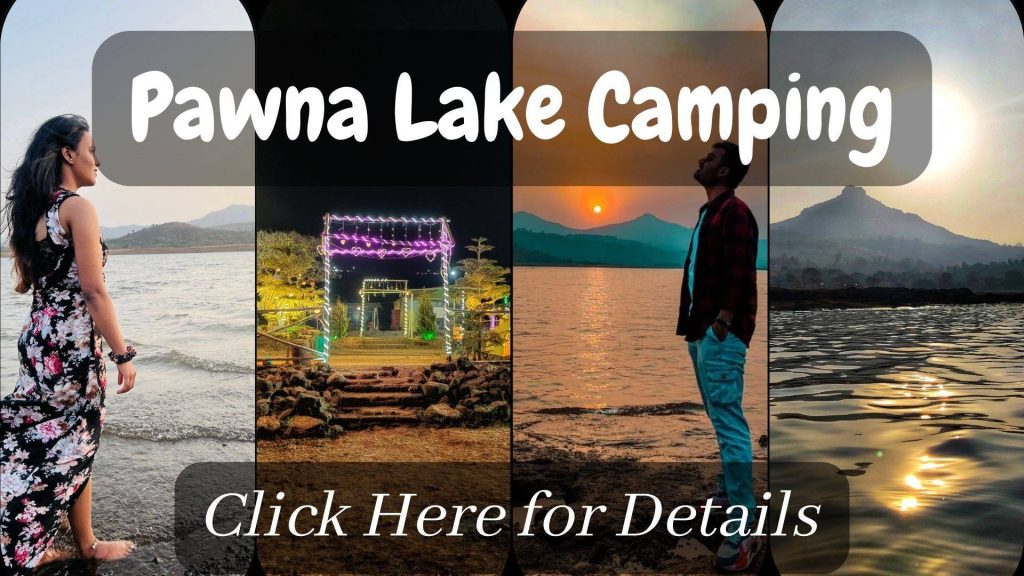 Club Mahindra Resort
Hotel Class and Ratings: 5 Star; 4.5/5 Google Reviews
Located close to Lonavla, amidst scenic mountains and greenery, this resort property is nothing less than paradise. Spread across a wide area, and filled with enormous natural and developed vegetation around, this Club Mahindra property is a perfect destination to cut your ties with stress. Soak your soul in the abundance of nature here and welcome a 2.0 version of yourself! If you have been looking for a premium holiday with your family that relaxes and energizes you from within, this Pawna lake resort should be your best choice. The resort has a promising set of deliverables along with various amenities as follows:
Two swimming pools
Indoor Gaming lounge
Rental bicycles
Fitness Centre
Tasty food with a great dining experience
Tungi ATV Ride
Outdoor adventure games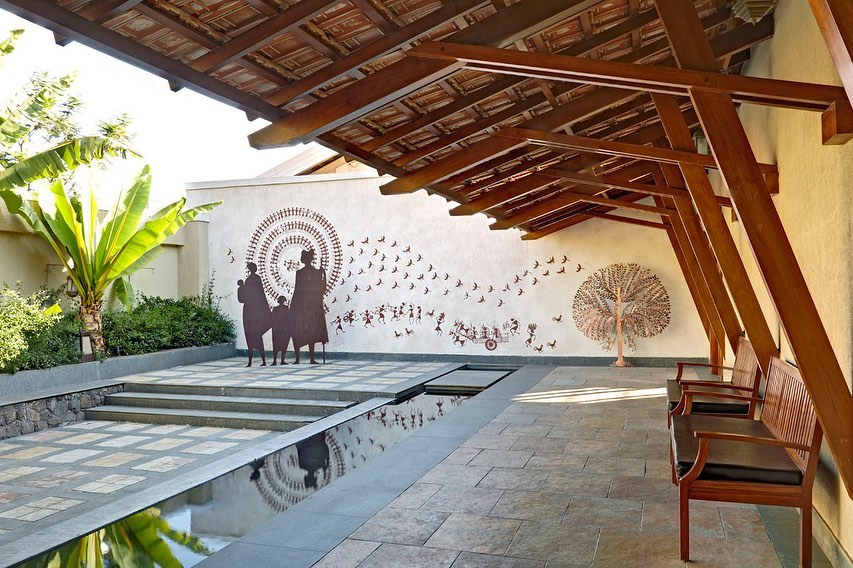 Enjoy the entertainment shows at the resort in the evening including puppet shows, magic shows, standup comedies, drawing sessions, musical nights, etc.
Address: Pavna Nagar Post, Taluka Maval, Lonavala Tungi, Lonavla, Maharashtra 410401
Contact for Booking and Enquiry: 096641 51190
Booking Cost: The resort has more than 150 rooms of different sizes and views. Depending on the size of your family you may book your stay through TripAdvisor or contact the resort through their official website for enquiring and booking.
Click here for Club Mahindra Resort Official Website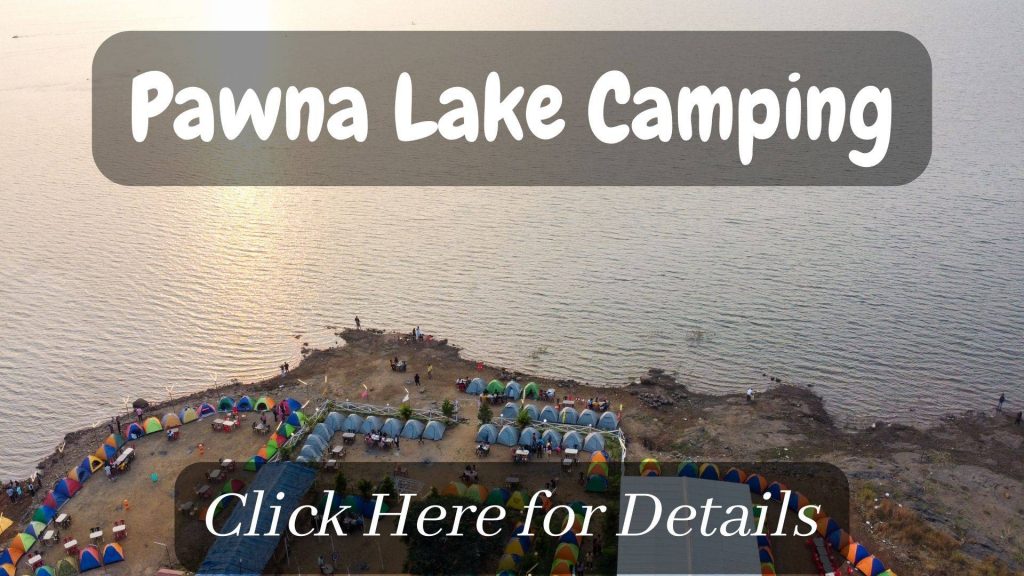 Hillside Resort
Hotel Class and Ratings: 4 Star; 4.3/5 Google Reviews
This is one of the newest resort properties near Pawna lake. Casa By the Hills is a resort located between the mountains and greenery. About 3 km from Tiger Point, this place is a fantastic place to forget everything behind you and be present in the moment. The resort is a welcoming and couple-friendly & family-friendly place. Stay rest assured about the attractive surroundings of the property with serene, untouched and picturesque nature. With it, you are surely going to be making it a perfect weekend destination to spend quality time with your loved ones. The resort has fairly good amenities to make your holiday great:
Outdoor games area
Swimming pool
Gardens
Separate Balconies
Nature viewing spots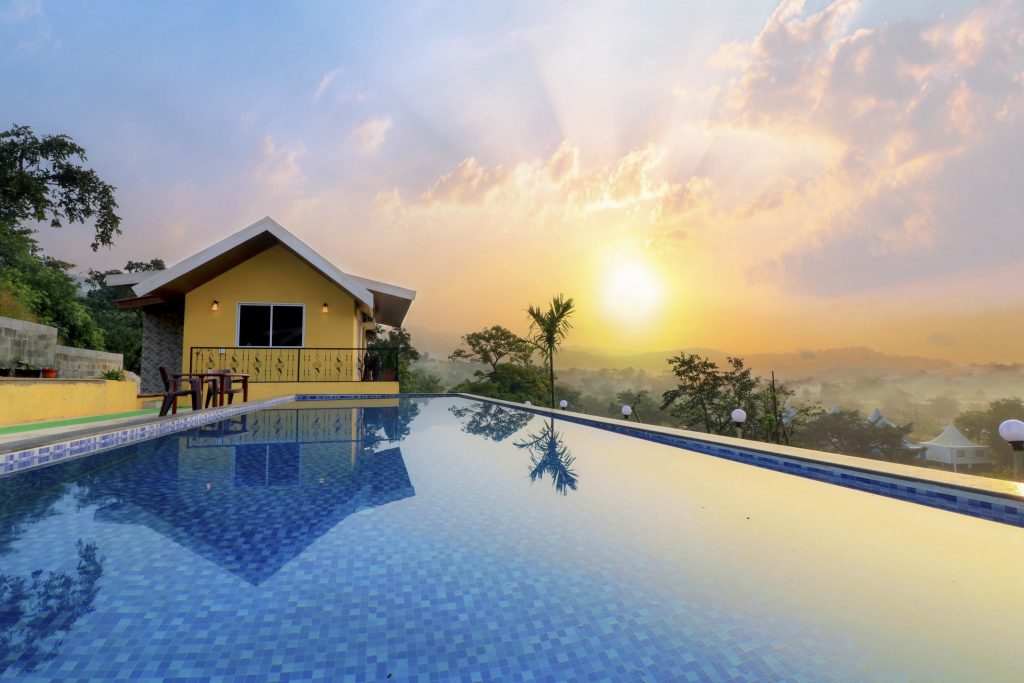 The resort offers a barbeque set-up along with a bonfire to make your chilling night memorable, and comfortable.
Address: PC37+579, Kurvande, Maharashtra 410401
Google Map Link: shorturl.at/aimNV
Booking Cost: The resort has chalets available for couples and families starting from INR 5000/- per night. The resort has accommodation available for up to 14 guests in its large size chalets.
Click here for Casa By The Hills Official Website
Hillside Resort
Hotel Class and Ratings: 4 Star; 4.5/5 Google Reviews
Located about 700 meters from Pawna lake, this resort is almost like a part of the mountain ranges of Sahyadris. The resort is surrounded by a supreme climate and abundant greenery. If you were dreaming of disconnecting from the world to spend quality time with yourself or your family, Hillside resort is for you. Calm, noiseless, reverberating, and away from the chaos of the city, is what you will experience, as you go on your short weekend trip. The resort has comfortable stays and prompt room service to make you feel at home. Apart from its amazing villa and stone cottages for your stay, it also has amenities as follows:
Swimming Pool
Pets zone
Tasty Food
Outdoor Gardens
Viewing points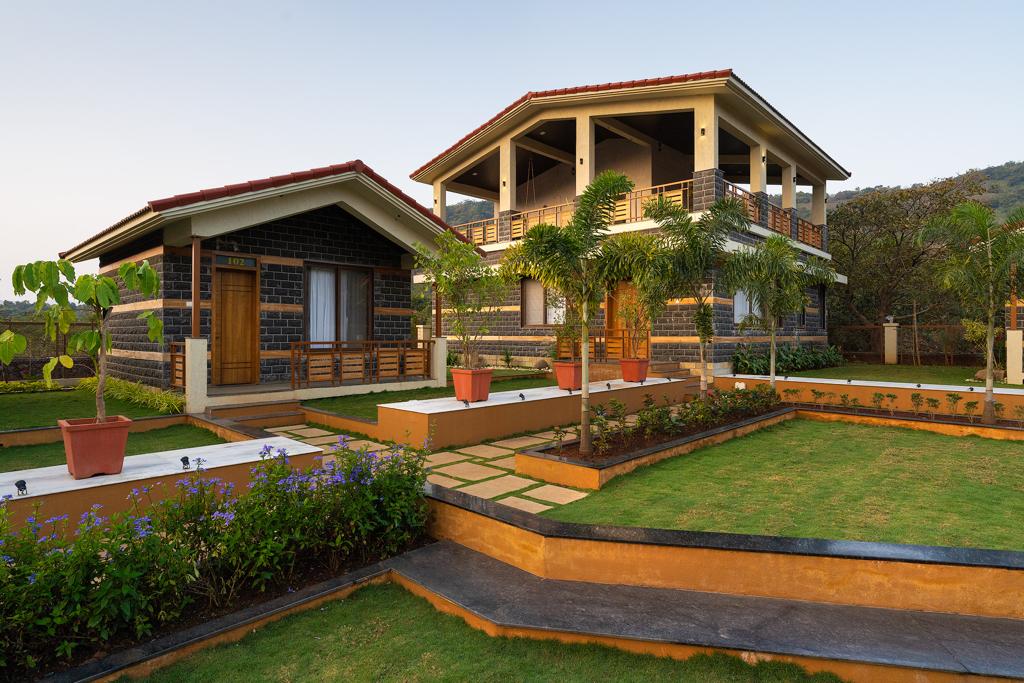 The resort has beautiful night views, event halls, and common multi-purpose living rooms.
Address: Dudhivare, Pawna lake road, Lonavla, Maharashtra 410401
Contact for Booking and Enquiry: 091090 10404
Booking Cost: The resort has 3 BHK Villas and stone cottages that have luxurious rooms. The bookings start from INR 5000/- for double occupancy rooms per night.
Click here for Hillside Resort Official Website
Jumbo Paradise
Hotel Class and Ratings: 3 Star; 4.7/5 Google Reviews
Located on the banks of Pawna lake, the surroundings of this resort property are blessed with lush greenery, calm nature and scenic beauty. Amidst dense forest, the Jumbo Paradise resort has a pure vibe of thorough traditional village life. For those of you, who have been on a hunt for a perfect summer holiday destination, this place can definitely delight you! Tourists from varied locations in Maharashtra have reviewed it as one of the best and most affordable Pawna lake resorts. The resort is spread in a beautiful and pristine location to only add more beauty to your living experience. This picturesque resort has good amenities in its lavish campus to make your stay comfortable:
Swimming Pool
Balconies
Gardens
Outdoor open areas
Outdoor furniture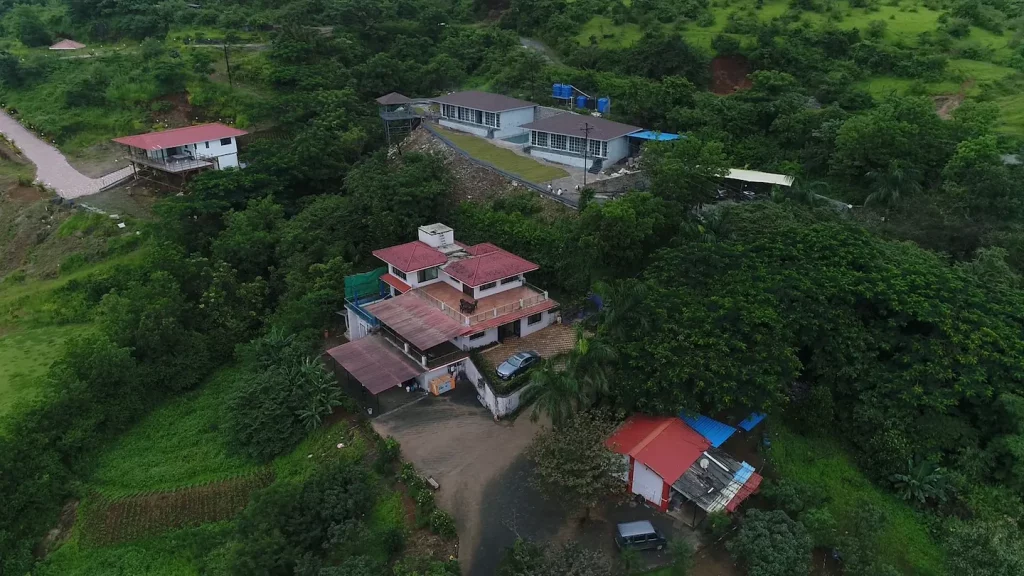 The resort has many lake view activities during late evenings and nights at special occasions and seasons.
Address: Pale Pawan marg, Pawna dam road, Shindgaon, Lonavla, Maharashtra 410406
Booking Cost: The resort has a 1BHK luxury Lake view cottage starting from INR 7500/-, Calcite Studio Cottages starting from INR 8000/-, and Diamond cottages starting from INR 9000/-. The rates may vary according to season, availability and time of booking.
Click here for Jumbo Paradise Resort Official Website
Amanzi Resort
Hotel Class and Ratings: 4 Star; 4.3/5 Google Reviews
What does your ideal holiday dream look like? Definitely, something that feels like another world, isn't it? What if you found one such place that is beyond your perfect weekend getaway dream? Here's something more exciting for you! Amanzi is one of the few Pawna lake resorts with an infinity pool. Not only does it have magnificent lake views all around, but the property is so elegantly decorated. You will be amazed at the warm lighting, shining beauty of infrastructure, and thoughtful arrangement of amenities, to make your stay experience one-of-a-kind! Wouldn't you love falling asleep with the exhilarating silence around and waking up to the ripples of Pawna waters? You sure will be. But to your surprise, that's not it, the resort also has a list of exclusive amenities for you:
Swimming Pool
Indoor games courts
Outdoor games
Multipurpose court
Open Gardens
Outdoor sitting areas
Tasty food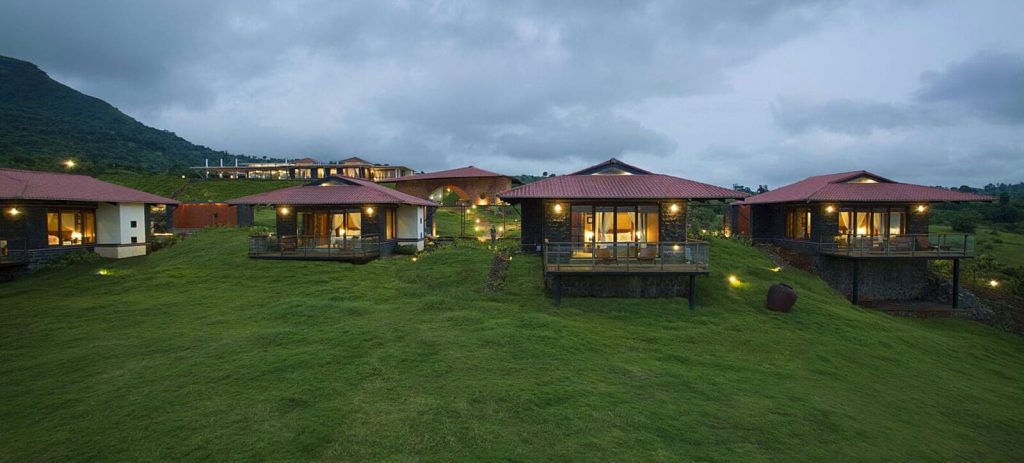 The resort has a well-equipped team to assist you with adventure activities at nearby tourist spots including trekking, boating, kayaking, and paragliding.
Click here for Amanzi Resort Official Website
Final Words
Pawna lake premises is one of the top beautiful places in Maharashtra. And getting to spend a day or two therein, is totally worth a choice! The best resorts in Pawna lake take you to a level of tranquillity where you are the closest to your soul, like no other time. The stays at these resorts are promisingly meditative and refreshing. Go give it a try by choosing a resort in Pawna lake for this weekend. We promise that you shall have a chunk of your life made memorable!