Pawna lake is one of the famous tourist spots in Maharashtra. It is famous not only for the best view but additionally because of a few ancient close-by locations. Below is a listing of the top six spots to go to around Pawna lake.
Make the most of it!
Well! There are 6 locations which are the most famous locations around Pawna lake. You can't go to all locations on a single day. So you need to pick any of them as in line with your interest. So we could create a memory! A primary issue is that you need to consist of the best spots and a few locations. We have excluded a few locations from the large listing to help you with the top 6 locations.
Lohagad is a part of the western ghats, built on a beautiful hill about 50 km from Pune. It rises to the height of 3389 feet from the ocean level. And it is far positioned in the Southwest of the most important Visapur Fort. Lohagad overlooks the Pawna lake camping, positioned to the south of the mountain. Lohagad has an extended record with dynasties occupying it at distinctive periods.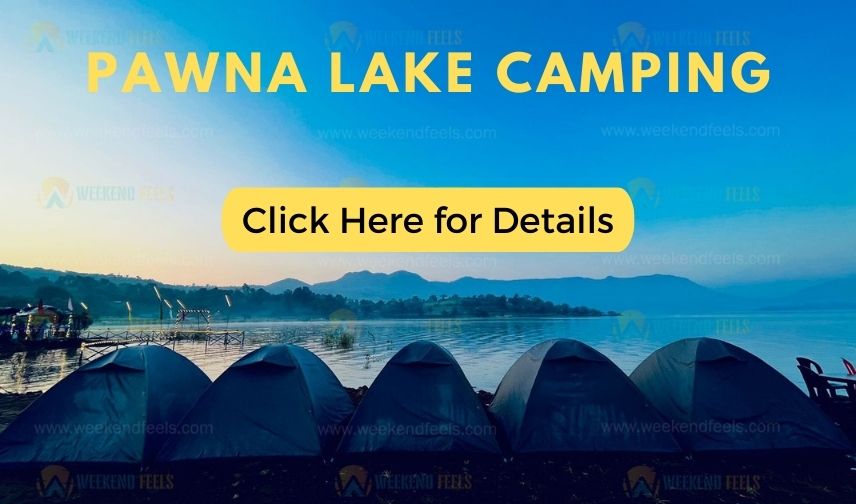 Lohagad Fort
Lohgad fort was built in the 18th century. It shows a unique combination of old architecture and picturesque surroundings. Once you get to the fort, you can see the detailed history of the Chhatrapati Shivaji Maharaj era. Maharaj used this building to protect all his treasures. Chatrapati Shivaji Maharaj captured it in 1648 AD .He was compelled to hand over it to the Mughals in 1665 AD via the Treaty of Purandar.
Views at Lohagad Fort
Lohagad Fort is located near Malavali train station. During the monsoons, the upper part of the fort is covered in fog and clouds. It becomes particularly humid with moss growth. The roads and paths up the hill are slippery at monsoon time. It is necessary to take precautions while trekking. From this location is the proximity of Pune and Mumbai, which draws visitors all year round.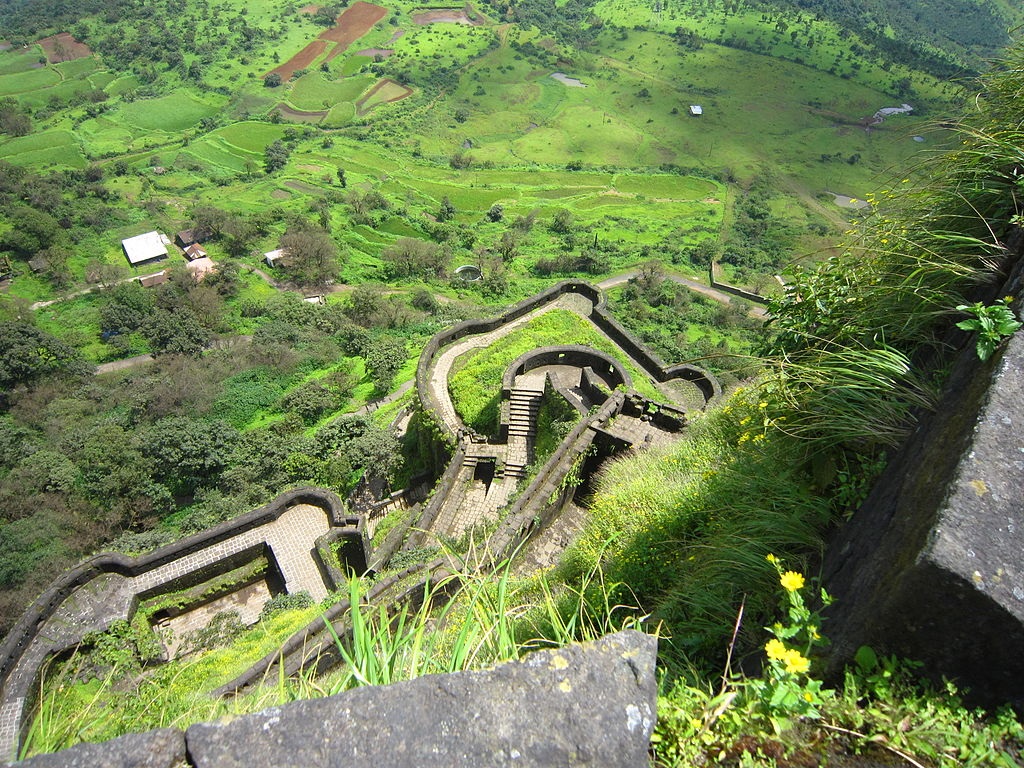 Trek Difficulty
The ascent to the fort is easy and can be climbed in a few hours. This huge structure of the Maratha Empire is associated with Fort Visapur. Lohgad is one of the best fortresses in the region. For a weekend getaway or an adventurous getaway, this place is well worth it.
How To Reach Lohagad Fort
By Train: Getting to Fort Lohagad from Pune and Mumbai by train is easy. You can take a train to Lonavala and then take a regional train to Malavli Station. From here, the fort is 5km away. You can book a shared car or taxi to the base.
By Bus: There are no direct bus links between Pune and Lohagad Fort. You will need to take a bus to Lonavala. A private taxi to Lohagad Wadi village will get you there in 1 hour.
By Air: There is no airport in Lohagad and, the closest airport is Pune Airport. It is 65km from the fort. From here, you can book a private taxi or taxi ride to Lohagad Fort or Malavli train station and walk for about 3 hours to the top.
Best time to visit Lohagad Fort
The best travel time for Lohagad Fort is from June to February, as the temperature is between 15 and 22 degrees Celsius, which is very pleasant and perfect for hiking. From July to August, the fortress experiences the monsoons. And the surrounding area becomes livelier with wonderful views. These are not the preferred months for hiking as the routes are very slippery.
Places to visit near Lohgad Fort
Della Adventure Park
Narayani Dham Temple
Bhaja Caves
Korigad Fort Trekking
Enjoy the view at Lion's Point
Tikona Fort
If you check Tikona fort's present-day geography, it resembles a triangle and is thus named Tikona. The large fortifications, seven water tanks full of crystal clear water, huge doorways, and impressive surrounding perspectives from its bastion sums up the splendor of this place. Sahyadri's inexperienced hillocks are like cherries at the cake! Many Maratha dynasties have marked their presence.
Tikona is likewise called Vitandgad. It is a ruling hill castle at Maval in western India. It is positioned close to Kamshet and is 4.3 km from Pawana Lake. Tikona is pyramidal in form. It has a 3500 feet excessive hill from the ocean surface. It is a dominant hill fort of Konkan's Pawan Maval region. It is Maharashtra's famous one-day hiking spot.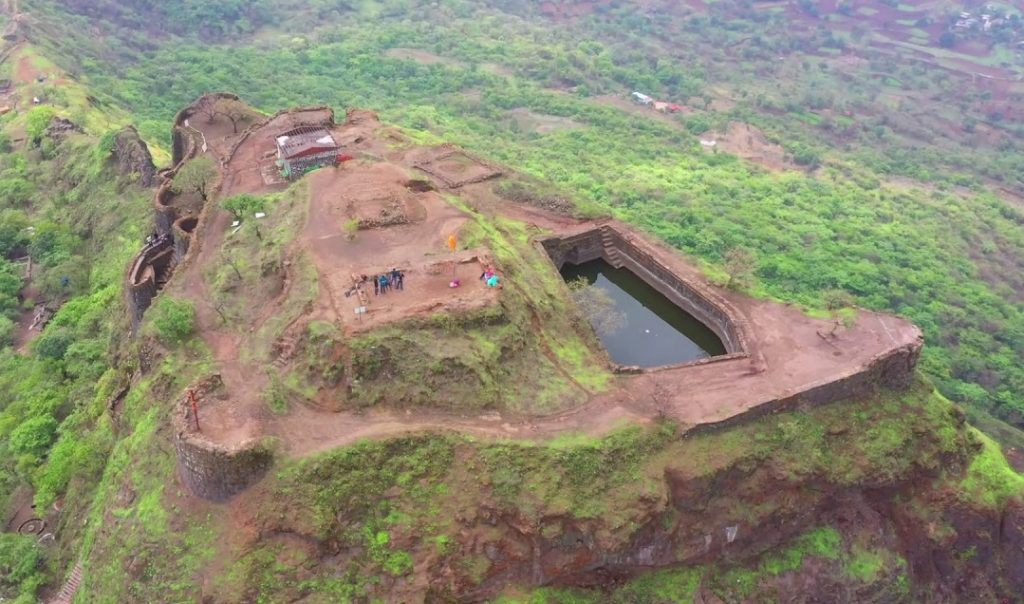 Views at Tikona Fort
Tikona Fort is at the center of Pawna- Mawal's number one activity. Tikona Fort's front itself represents splendor with sophistication. As quickly as you skip via it, you may witness the presence of Buddhist and Satavahana Caves inside. Tikona castle is blessed with Trimbakeshwar Mahadev temple, Seven water lakes, and Satvahan Caves. It is an outstanding castle for hiking also at night time tenting close to Pune. With no wonders, Tikona Fort is blessed with a few beautiful landscapes. As you trek to the topmost summit of this castle, you have got the freedom to revel in the panoramic view of the massively stretched Maval region. Tung Fort, Bhatrashi Hill, Jambhul Hill, Lohagad, Fagne dam, and Visapur are a few sightseeing delights from the topmost function of this Tikona Fort.
Trek Difficulty
A difficult degree is Easy. It takes 1.5 hours to meet the pinnacle of the castle. The trek direction is marked properly. There is no need to take a manual for the trek. During the weekends, the fort is full of trek lovers. Some elements are nearly vertical because the Tikona fort is triangular. So be greater cautious with those patches. Trek to the Tikona Fort starts from the bottom camp located in Tikona Peth. Throughout your hiking routes, you've got stunning inexperienced slopes and valleys to seize a few moments in the lap of Mother Nature. This trek may be loved as the climbing level here is easy. If your velocity is ideal enough, you could effortlessly trek to the topmost summit in 1.5 hours.
How To Reach Tikona Fort
By Bus: Tikona is positioned at a distance of 120 km from Mumbai and can be reached through the Mumbai-Bangalore highway. Take NH 48 observed via Pavananagar Kamshet Road connecting Mohol Road to get you to Tikona Peth. Several buses and personal cars ply among Tikona and Mumbai/Pune. It takes around 2 hours 40 mins to reach Tikona; via the street, from Mumbai and around 1 hour 45 mins from Pune.
By Train: The nearest railway station to Tikona is Kamshet. You can take a nearby reach from Mumbai to Kamshet. After that, you reach Tikona Peth village by bus. Tikona is located around 20 km 40 mins from Kamshet Railway Station. It falls at Mohol street and is effortlessly reached, via a bus or a non-public vehicle.
By Air: The nearest airport to Tikona is Pune airport in Lohegaon. The distance among them is 69 km; Several buses and personal cars ply among Pune and Tikona Peth. The pressure to Tikona is as scenic because of the excellent perspectives from the peak.
Best Time To Visit Tikona Fort
The best time to visit Tikona is during the winter season because the temperatures are low, and the climate is nearly perfect. If you are traveling in the monsoon season, make sure to be extra cautious at the steep patches as they get a bit slippery.
Highlights About Tikona Fort
Big Entrance Door
Trimbakeshwar temple
Caves
Lake surrounding the fort
View of Lohgad and Tung

Tung Fort
Tung was built in 1600 AD. It was built by the Adil Shahi dynasty but later conquered by Chatrapati Shivaji Maharaj. Tung Fort is 3,527 feet above sea level. Since Pawana was built, it has been surrounded by water on three sides. So you can take the boat from Pawana Dam to the base village Tungi! Tung Fort is a fascinating travel destination in Maharashtra.
The base village of Tungwadi, 20 km from Lonawala, can be reached via Bushi Dam-INS Shivaji-Peth Shahapur-Tungwadi or from Pawana Dam by boat.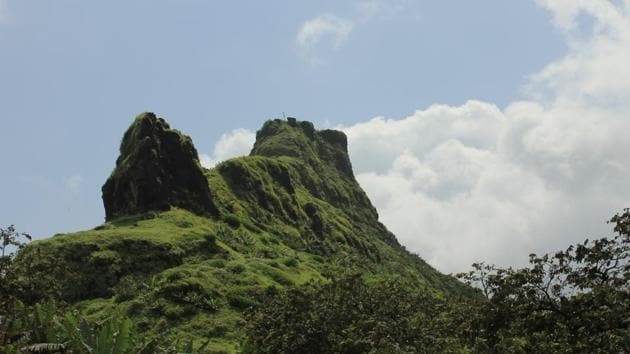 Views at Tung Fort
The fort is particularly admired for its breathtaking views and spectacular walks. The literal translation of the word "tung" is "difficult", the walk to this important fort is certainly a chore. Apart from that, the place is also great for a family picnic and camping. Also, the pointed and oval structure of the fort is a standout attraction from a distance. From the top of the fort, visitors can enjoy mesmerizing views of dazzling Lake Pawna, Tikona, and Visapur Fort. You can also relax and visit the temples of Tungi Devi or Ganpati.
Trek Difficulty
Tung Fort is also called Kathingad Fort, means" hard "in Marathi. Tung is a small fortress, but difficult to climb. It is a fantastic place to hike and stay overnight near Pune. Tung Fort is also called Kathingad Fort. The word" Kathin "in Marathi means "difficult". When climbing you can experience the difficult challenge of reaching this fort. The fort is conical and has steep climbs with a very narrow route on the edge of the mountain. From the Pawana Dam to reach this fort requires an ascent of 400 meters.
How To Reach Tung Fort
By Bus: Travelers need to go to Lonavala first, from there, they can take a bus that stops at the closest bus stop to Tung Fort, GhusalKhamb. Lonavala to Tung Fort is only 14 miles away it only takes about an hour by car. If you are traveling with your family or a group, this is a good option. Many visitors from all states come to visit Tung Fort by motorcycle. Just arrive in Lonavala and head to the Aamby Valley. About an hour from Lonavala is the city of Tung, where the fortress is located.
By Train: There are several trains from Mumbai to the nearest Tung Fort station, Lonavala. The drive from Mumbai to Lonavala takes approximately 2 hours. From Lonavala, there are local bus and taxi services to the Tung Fort Daily. The drive from Pune to Lonavala by train takes about 2 hours, after which a local taxi can take you to the Tung Fort. Lonavala Train Station is the closest to Tung Fort. Visitors need to take a taxi or local bus from Lonavala Train Station to Tung.
By Air: The closest airport to Tung Fort is Pune International Airport. From there you can hire a taxi to reach Tung fort.
Best time to visit Tung Fort
The best time to visit this splendid place is right after the rainy season, between September and January. It is a good time for trekking. It is risky to visit in the rainy season as the fort is slippery but it's perfect to visit just after the monsoon season.
Dudhiware Waterfall
Dudhiware Waterfall is a seasonal waterfall located near Lake Pawna, Lonavala. The height of this waterfall is approximately 45m. At Dudhiware Waterfall, you can enjoy the thrill of this waterfall by rappelling safely. Enjoy this amazing and adventurous water rope activity in Dudhiware near Pune and climb the 135-foot waterfall in the activity.
Dudhiware Water Fall rappelling point is only 10 km from Lonavala town, already 1 km from the main road, if you are camping in Pawna lake. Dudhiware Waterfall is a seasonal monsoon waterfall and is located in the village of Dudhiware near Lonavala. The distance from Pune is over 60 km. This two-tier waterfall falls to a height of about 50 m from a rock structure.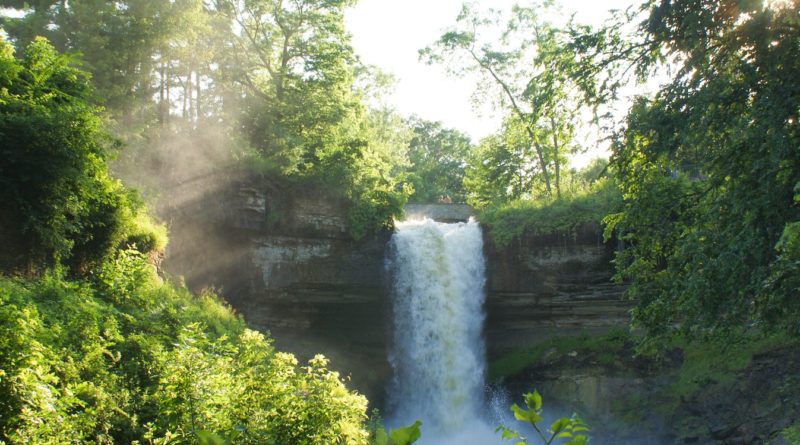 Trek Difficulty
The level of difficulty of the hike is easy to get to the trail of the waterfall. Suitable sports shoes are recommended for hiking. The trail becomes too slippery when it rains.
How To Reach Dudhiware Waterfall
By Bus: There are two routes to get to Dudhiware waterfall. The first is Kamashet-Pawna-Dudhiware and the second is Lonawala – Kusgaun – Dudhiware. It is only 10 km from Pawna Lake Camp. From Pune, you can take a bus to Pawna. From there you will get a taxi or bus to Dudhiware waterfall.
By Train: Lonavala has its train station. Many trains, such as IntercityExpress, as well as passenger and mail trains, connect Lonavala with Mumbai and Pune. Train connections from Mumbai and Pune are available regularly and at short intervals. Thus, you can board a train to and from Lonavala at any time of the day.
By Air: The closest domestic airport to Lonavala is Lohegaon Airport, Pune. Passengers can fly to Pune from any city in India and then rent a local vehicle to get to Lonavala. Or you can board flights to Mumbai, and then travel to Lonavala by bus or car. You can get to Lonavala by public buses, private buses, taxis, and tour operators travel regularly and frequently to Lonavala. You can also go to Lonavala by road or by car or bike.
Best time to visit Dudhiware Waterfall
The monsoon months June to August, are the best. Time to visit the Western Ghats to experience the coolness of these hills. The rains create a series of seasonal waterfalls that disappear shortly after the monsoons. Their streams are active during the high monsoon season. One of the best things about living in Mumbai- Pune Belt is easy to access the Western Ghats (Sahyadri Mountains) which are great for weekend getaways.
Dinosaur Park
Experience a mini Jurassic park near Pawna Lake Campground in Lonavala! Dinosaurs Park covers six and a half acres and features 36 life-size animatronic dinosaur figures. With dinosaur-themed attractions and activities scattered all over the park. Parking times are 10 a.m. to 7.00 pm.
The Dinosaurs Park is located near Lonawala, Pune, Maharastra. It is simply 13.4 km from Pawana Lake camping.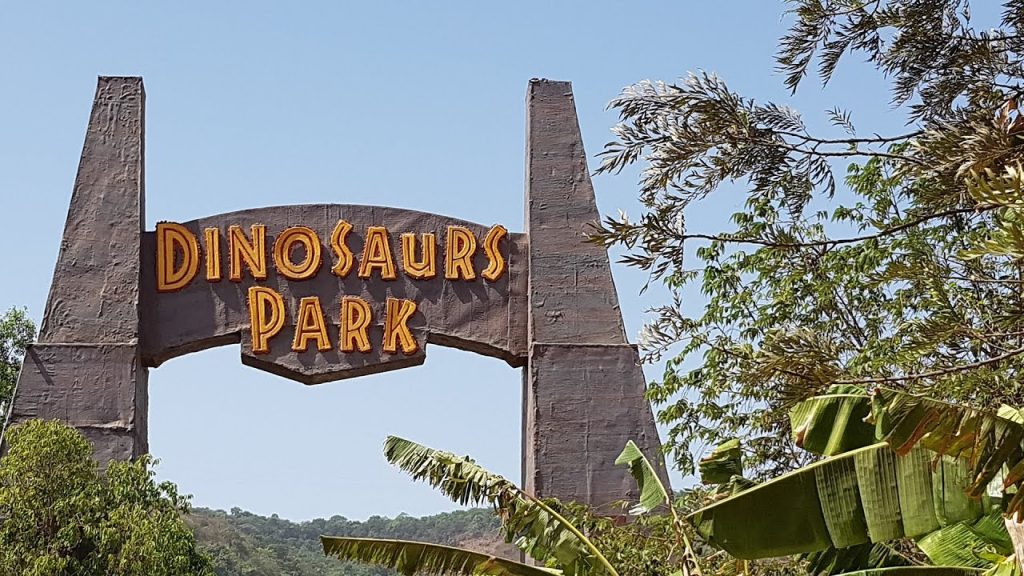 Bedse Caves
A group of Buddhist mountains carved into the rock is located in the Maval region. Recommended visit early in the morning. There are two main caves. The most famous caves are Chaitya (cave 7 prayer room) and Vihara (cave 11).
Trek Difficulty: an easy hike up 400 steps leads to the caves.
The most important towns closer to this vicinity are Pune and Mumbai. The approximate distances of those towns from this visitor appeal are given below.
Pune: 40 km
Mumbai: 130 km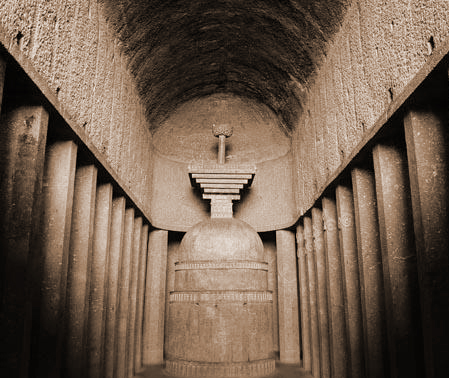 How To Reach Bedse Caves
There are two routes to get to Bedse Caves:
Pune-Kamshet-Bedse and, the second is Paud-Tikona Peth-Pawananagar. The Bedse Caves are lesser-known and less visited.
Mumbai → Mumbai-Pune Highway (NH 4) → Kamshet → Bedse Village Pune → NH4 to Kamshet → Bedse Village
Pune → Mumbai-Pune Highway (NH 4) → Kamshet → Bedse Village Pune → NH4 to Kamshet → Bedse Village
State Transport Buses and Private Luxury buses from Mumbai to Pune are often available. From Shivajinagar Bus Station of Pune, there are buses to Kamshet as often as each 1/2 of the hour. From Kamshet, buses to Kale Colony will drop you at Bedse village. The Road is excellent but, it may worsen throughout the monsoons.
By Train: You can reach there via normal nearby trains from Pune to Kamshet, and then you need to transfer to the road.
Best time to visit Bedse Caves
The best time to visit Bedse Cave is during the monsoons as the hills fill with green during this time. It's a fantastic place to hike and stay overnight near Pune. The Best time to visit the caves is in the rainy season as one can view the scenic beauty of nature.
Hadshi Temple (Sant Darshan Museum)
This beautiful temple is located near Paud. Sant Darshan Museum has located about 40km from Pune. It is the most amazing and beautiful cultural museum in Pune. It is dedicated to Vitthal Rukmini and managed by a local trust. It extends over an area of 300 hectares, carpeted with an incredible amount of green. It's a neat and clean place. After spending some quiet time in the meditation room, you can head to the vast expanses of grass on either side of the temple. Children will definitely enjoy the beauty of nature. It is one of the best family camping near Pune.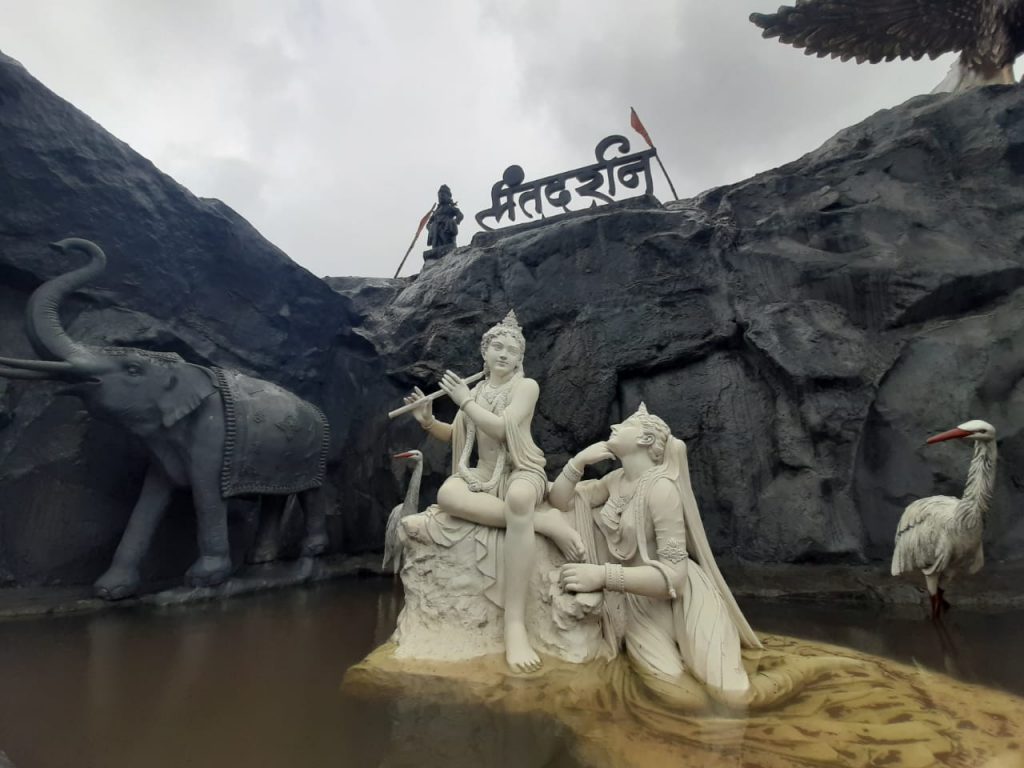 How to reach Hadshi Temple
There are two routes to get to Hadshi Temple: Pune-Chandani chowk-Pirangut-Paud-Hadshi and the second is Pawana-Tikona-Hadshi Temple.
Pawna Lake
Maharashtra is home to many spectacular monsoon destinations and many forts. While some of these places will give you incredible views without much of a hassle. There are some places where you must earn your tranquility.
Pawna lake is one of the famous tourist spots in Maharashtra; it is famous not only for the best view but additionally because of a few ancient close-by locations. There are many trekking spots near Lake Pawna in perfect proximity to Pune and Mumbai. Beautiful Lake Pawna is an artificial reservoir. It is only 20 km away from Lonavala. Vicinity of Lake Pawana offers everything you have ever dreamed of in a vacation spot: relaxing surroundings, impressive mountains, incomparable landscapes, and the opportunity to explore. There are too many places near Lake Pawna, from medieval fortress remains to wild agricultural pastures. Below is a listing of the top 7 spots to go to around Pawna lake.