Nestled in the clutches of the Western Ghats range, is the hill station of Mahabaleshwar! Acclaimed as the land of strawberries and one of the most chilling places in Maharashtra, Mahabaleshwar is also home to lush greenery, forts, forests, and elevated viewpoints with spectacular sunrises and sunsets! If you are someone wanting to rejuvenate in leisure and spend a relaxed holiday in a naturally decorated place, Mahabaleshwar is calling you already! This kingdom of heaven also wears jewels of beautiful waterfalls, lakes and ponds that actually peep inside your being to bring out the best in you! Yet, you would wonder, what would be the way out to stay closest to this form of enthralling natural beauty?! This blog space, answers it by throwing light on the best resorts in Mahabaleshwar to stay at, and have the most awaited short holiday in the best possible way! Come check the information on the best resort properties in Mahabaleshwar, their tariffs, address, bookings, amenities, and why you should choose them.
If you are open to explore other places as well, that's great because there are 11 Camping Options Near Mumbai and Pune.
Le Meridien Resort & Spa
Hotel Class and Ratings: 5 Star; 4.6/5 Google Reviews
Spread across 27 acres of immaculate lush forests, this resort unfolds a whole new picture of luxury and beauty. The unmatched comfort standouts out as you step your foot inside its extravagant suite. Known to be one of the best Mahabaleshwar resorts for couples, its setting is beyond romantic and ideal for a perfect holiday with your special someone. If you have been dreaming of it for a long while, Le Meridian Mahabaleshwar Resort & Spa shall treat you more than fantastic! With its incredible views from the private balcony of your comforting room, there's nothing but beauty as a treat to your sight, body and soul! But, that's not it, apart from soaking tubs and nicety bedding, they literally have a pile of luxury amenities at your service:
Outdoor Swimming Pool
Infinity Relaxing Pool
Longitude Bar
Explore Spa
Fitness Centre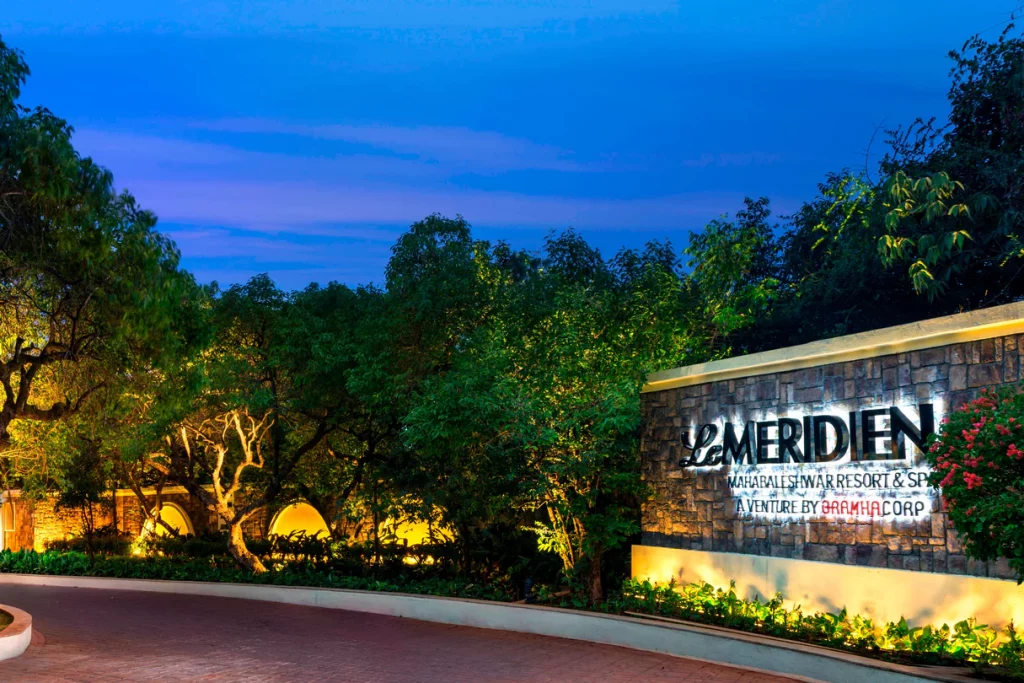 Don't forget to try out the menus of international cuisines at Le Meridien's very own Chingari restaurant!
Address: 211 / 212, Satara-Medha-Mahabaleshwar Rd, Mahabaleshwar, Maharashtra 412806
Contact for Booking and Enquiry: 02168 262 222
Booking Cost: The prices vary with respect to the specialty views that the suite offers to you over the stay and the number of occupants. The forest view suite starts from INR 15000/- while the valley view suite starts from INR 17000/-. The tranquility suite starts at INR 21000/-, while the highest of them all is the sanctuary suite starting at INR 31000/-. It is recommended to plan and book your stay well in advance.
Click here for Le Meridien Resort Official Website
Club Mahindra Sherwood Resort
Hotel Class and Ratings: 5 Star; 4.2/5 Google Reviews
Are you in love with nature, the mountains, and the serenity that hides within them? If you are, get ready to drown in it thoroughly! Club Mahindra Sherwood resort is one of the most picturesque places and also one of the top Mahabaleshwar resorts for families. Adorned with warm decor, scenic ambiance, and prompt service, this resort is one of the best Mahabaleshwar hill resorts. Just about 6 km away from Veena lake and 7 km from Lingmala waterfall, there's everything you could ever ask for. Apart from that, the resort pleases its guests with its best-of-the amenities:
Svaastha Spa
Outdoor swimming pool
Art and Craft zone for kids
Indoor and Outdoor games
Candle light dinner by the pool
Fun activities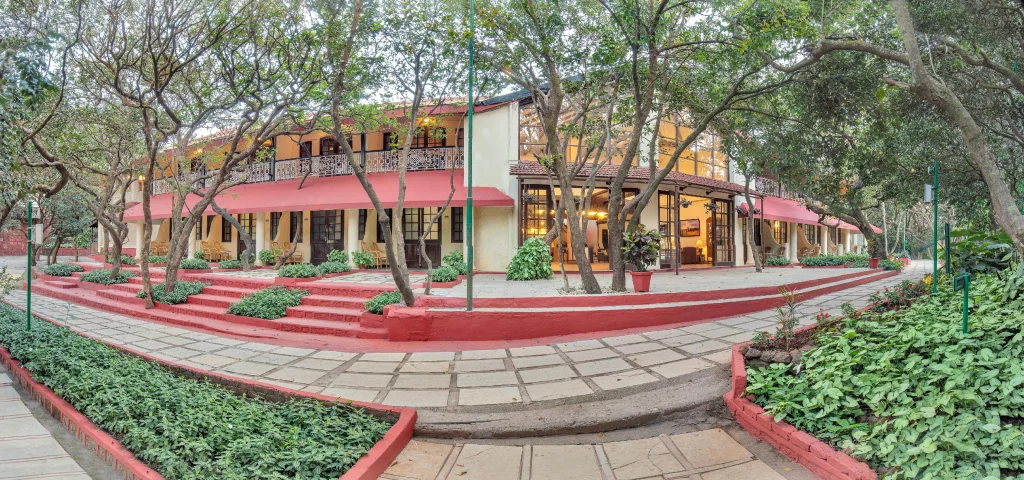 The two most unique features of this resort include its 'Cook with Chef' sessions and 'Bonfire Dining under the stars'
Address: Blue Valley Ride, off Satara-Medha-Mahabaleshwar Road, Mahabaleshwar, Maharashtra 412806
Contact for Booking and Enquiry: 02168 261 177
Booking Cost: The rooms are typically designed for families, couples or larger groups. The bookings are usually full and have a long waiting time. You can book your stay by logging on to Make my trip or Trip Advisor to know the real-time rates and booking dates. You can also give a direct call to the resort to book your stays in advance.
Click here for Club Mahindra Sherwood Resort Official Website
Citrus Chambers Resort
Hotel Class and Ratings: 3 Star; 4.2/5 Google Reviews
At the Citrus Chambers Resort, there's a magic of colors, comfort, ambiance, and decor that refreshes you and makes you want more of it! There's so much to collect and fit into your memories, that you can't really have enough. The valley, cool breezes, hills, crowding clouds, and enormous greenery all contribute to a distinctive experience. In spite of the fragrant muds of western ghats, the 5 acres of Citrus Chambers have managed to develop a brilliant contrast like an English estate. The resort offers calming and lavish rooms and suites amidst its manicured gardens. The resort is a complete package of perfection with soothing amenities:
Outdoor swimming pool
Multicuisine restaurant
Turf Sports Bar
Refreshing spa
Fitness center
Gazebos
Kids zone
Amphitheatre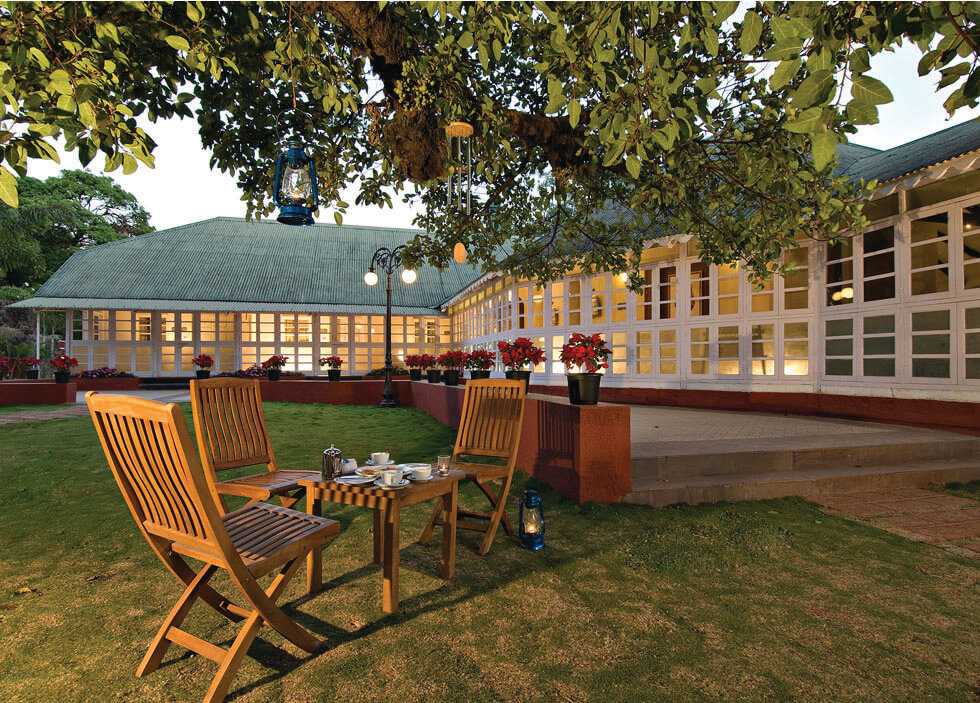 Citrus Chambers Resort has a specialized photography area with amazing natural backdrops that you surely don't want to miss!
Address: L.C. Dsouza Road, near Aaram chowk, Mahabaleshwar, Maharashtra 412806
Contact for Booking and Enquiry: 02168 260 432
Booking Cost: Starting from INR 5000/- the rooms and suites range up to INR 8000/- depending on views, number of guests and time of booking. You can book your stay through their booking page.
Click here for Citrus Chambers Resort Official Website
Rockford Resort
Hotel Class and Ratings: 3 Star; 4.3/5 Google Reviews
Enormously blessed with breathtaking mountains and valley views, Rockford resort Mahabaleshwar is a perfect hill station getaway for families. Spread across 5 acres, this resort is special in many ways. Not only can you expect a relaxed holiday watching the calming backwaters of Shiv Sagar dam, straight from your suite, but you may also witness the gushing of waterfalls amidst cool breezes during the monsoon. What more to ask for when nature's such a giver right before you! Rockford is one of the few Mahabaleshwar resorts near the market and hence a great place to shop for some antiques, crafts, and gifts. Here are something more interesting amenities at the resort that'll surprise you:
Outdoor swimming pool
Fitness center
Multi-cuisine restaurant
Kids play area
Gardens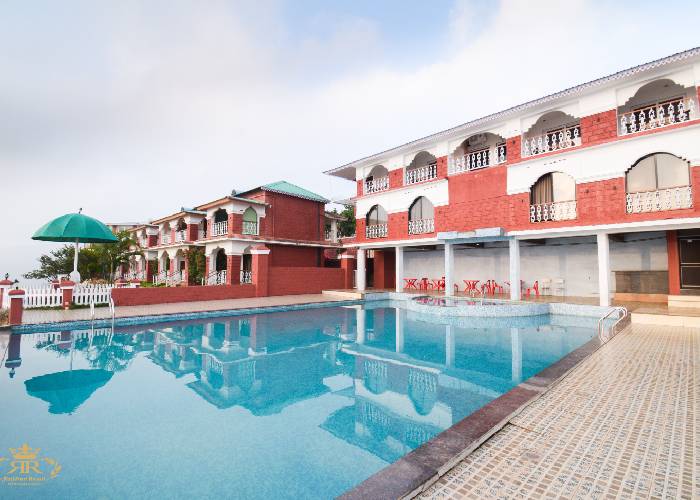 The unique feature of being at Rockford resort Mahabaleshwar is that it gives you an opportunity to get close to nature with activities like live cow milking, farming, strawberry picking, tour to strawberry & vegetable farms, etc
Address: Tapola Rd, Chikhali, Maharashtra 412806
Contact for Booking and Enquiry: 077700 11741
Booking Cost: The resort offers about 5 categories of rooms. The Serenity Valley rooms start from INR 6000/-, the Pond View Rooms cost around INR 7000/-, while the deluxe and luxury AC rooms cost INR 5500/- and INR 6000/- respectively. The premium rooms cost around INR 4000/-. It is to be noted that an extra occupancy than that mentioned in the default package is charged INR 2000/- per person.
Click here for Rockford Resort Official Website
Ramsukh Resorts & Spa
Hotel Class and Ratings: 5 Star; 4.4/5 Google Reviews
Here's where you could become one with mother nature! Imagine being surrounded by rainforest trees, a rich plantation at the resort, and breezes flowing across, that's Ramsukh Resort at Mahabaleshwar! Known to be placed at the most unique location, this resort offers peace and joy like none other! A perfect blend of luxury and comfort, Ramsukh is undoubtedly the best Mahabaleshwar forest resort in the embrace of streaming nature. A winner of multiple awards by Trip Advisor, this is one of the most trusted, and most-visited resorts. Ramsukh resort is meant to make your stay memorable with its outstanding features:
Inhouse bakery
Suites with private pools
Suites with private jungles
Kids area
Indoor games
Gym
Massive gardens
Guided jungle trek
Entertainment evening
Spa
Sky gazing
Ramsukh Resort offers an adventurous Krishna Valley Walk. Enjoy the thrill and don't forget to click some superlative snaps for your next story!
Address: Near Panchgana Temple, Melkat No.87, near Panchgana Temple, Old Mahabaleshwar, Maharashtra 412806
Contact for Booking and Enquiry: +91 98223 00724
Booking Cost: The forest deluxe rooms start from INR 7500/-, while the garden and forest view rooms start from INR 7,900/-. The premium suites with similar view categories start from INR 8500/- and vary according to room size and the number of guests. You can easily know the real-time tariffs and book your stays here. It is to be noted that, the tariffs are different on weekdays and weekends.
Click here for Ramsukh Resort & Spa Official Website
Forest County Resort
Hotel Class and Ratings: 3 Star; 4.1/5 Google Reviews
In the lap of green vegetation, with amazing viewpoints and a prominent climate, Forest County is the finest Mahabaleshwar Mountain resort. This 6.5-acre property is equipped with a welcoming decor that compliments the ambiance surrounding it. The resort has superior interiors, service, and rooms that promise to make your stay restful and special. It is one of the most ideal Mahabaleshwar resorts for family, as it has everything that you would ask for, for a weekend getaway. A fun time is given, in the sight of nature, and the amenity traits of the resort:
Outdoor Swimming Pool
Restaurant
Conference Hall
Game zone
Lawn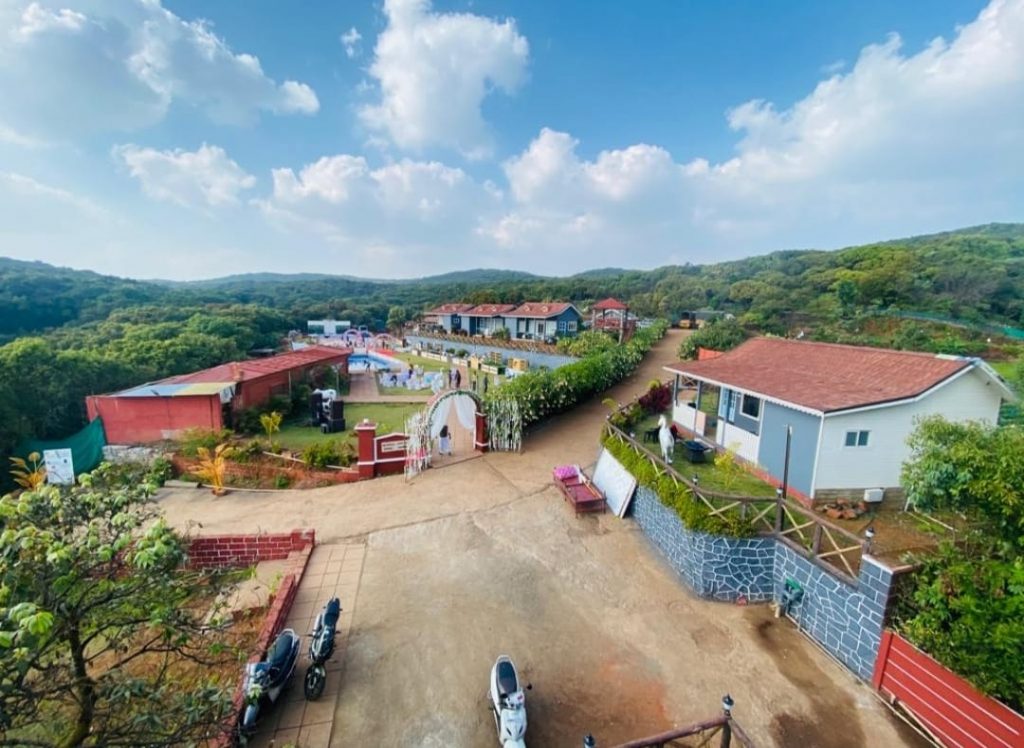 The resort has a Karaoke zone and horse riding sessions throughout the day where you can enjoy some amazing time like nowhere else!
Address: 35 Malusarvadi Varachi, Post- Taldev, Tapola Rd, Mahabaleshwar, Maharashtra 412806
Contact for Booking and Enquiry: 070206 61591
Booking Cost: The resort offers various types of rooms namely Imperial rooms, premium rooms, Executive rooms, Deluxe cottages, and studio cottages. The tariffs range from INR 12000/- to INR 32000/- depending on the views, number of guests and time of booking.
Click here for Forest County Resort Official Website
Evershine Resort
Hotel Class and Ratings: 4 Star; 4.5/5 Google Reviews
Say your stressed and tired self a goodbye as you visit this lovely-looking, picturesque resort in Mahabaleshwar. Spread across a stunning landscape amidst the brilliance of atmospheric state, and in this land of strawberries is a castle-like space by Keys Group- Evershine resort. Close to Veena lake, and Lingmala waterfall, this is the best Mahabaleshwar resort with activities. Apart from the refreshing experience that the Jacuzzi, private balconies, and spa sessions have to offer you, there's so much more! You are sure to fall short of time to have the most of this place, but shall never fall short of memories as you enjoy fun activities and luxury amenities here:
Spa
Rock climbing
Archery-cross bow
Rappelling
Water sports
Ballon Blast
Net Cricket
Air Cycling
Trekking
Green Cycle Ride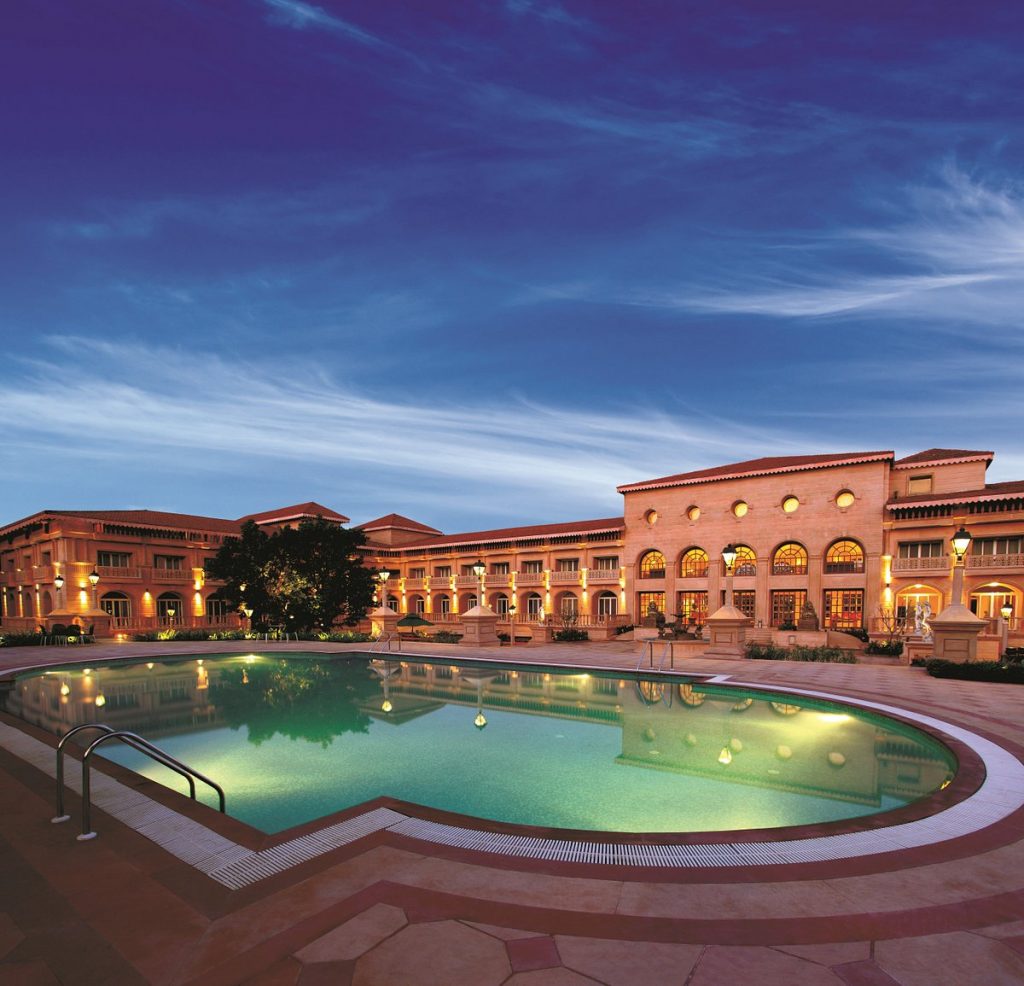 The resort takes you on an early morning bird-watching tour that is super-fun to attend and quite knowledgable
Address: C.T.S No 182, Gautam Rd, Mahabaleshwar, Maharashtra 412806
Contact for Booking and Enquiry: 02168 262 000
Booking Cost: The resort offers Superior rooms, executive rooms, Valley view rooms, Valley view couple suites, Pool view family suites, etc. starting at the minimum cost of INR 7077/-. You can make your bookings here.
Click here for Evershine Resort Official Website
Saj On The Mountain
If you and your loved one have a passion for nature and enjoy the tranquillity of the mountains, then you are likely to have a great time at Saj Resort, which Club Mahindra manages. Located on the Mahabaleshwar-Panchgani Road, it is situated on a vast expanse of five acres. It offers a luxurious experience to its visitors amidst stunning mountains, serene waters, lush greenery, and extensive landscapes. Every day, the chefs at the restaurants create a unique menu that features a diverse range of local specialties and other popular dishes from different regions of India.
Check out what more it has in store for you:
Spa
Lounge around pool
Nature walks
Strawberry picking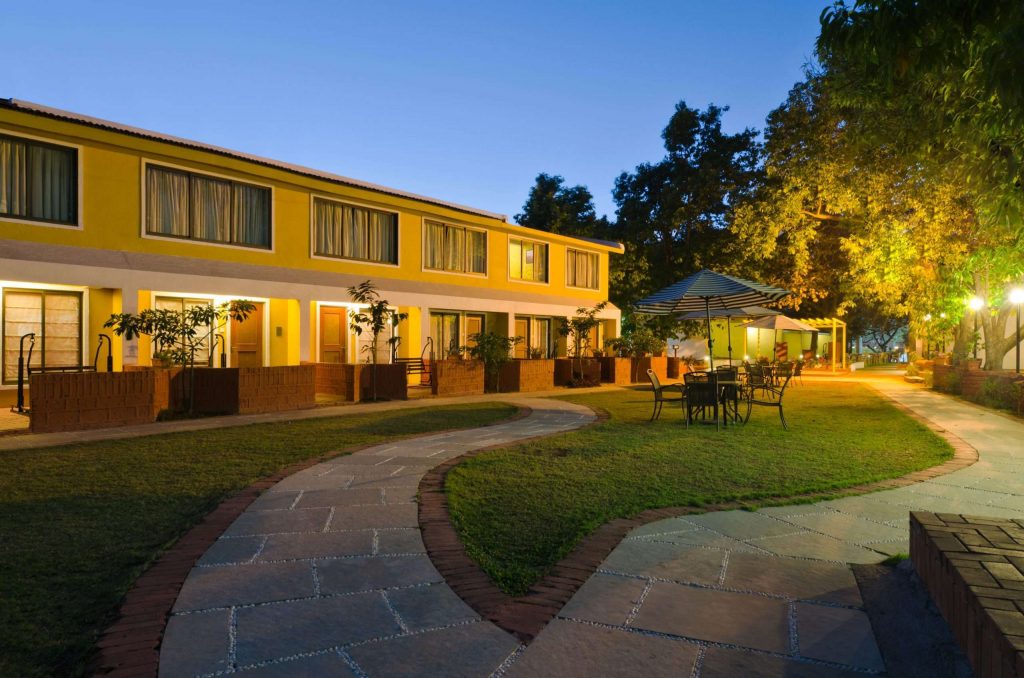 If you want to plan something romantic for your partner, they will arrange that too for you. A special place, a perfect menu, and music, what else do you need to sweep your partner off their feet?
Address: Metgutad Village, Panchgani Mahabaleshwar Road, Mahabaleshwar, Maharashtra 412806
Contact details: 022-62875200
Booking Cost: They offer various rooms based on your chosen view. The cost of rooms ranges from INR 10k to INR 15k. If you wish to understand more about it, visit the website.
Click here for Saj On The Mountain Resort Official Website
Tranquil Resort & Spa
Tranquil Resort and Spa Mahabaleshwar is a perfect destination for a luxurious and tranquil getaway. Located in the picturesque hill station of Mahabaleshwar, this resort is surrounded by lush greenery and serene landscapes. This property is built in a peaceful and immaculate location, ensuring you get a genuine break from the monotonous life. There are many nearby attractions that you can cover during your stay in this resort, like Venna lake, Lingmala waterfall, Mapro gardens, and many more. And guess what you are going to get many pics worth of Instagram, isn't it great?
Want to know more? Check out other amenities!
Spa
Swimming pool
Game zone
Bonfire pits
Naturewalk
Kids play area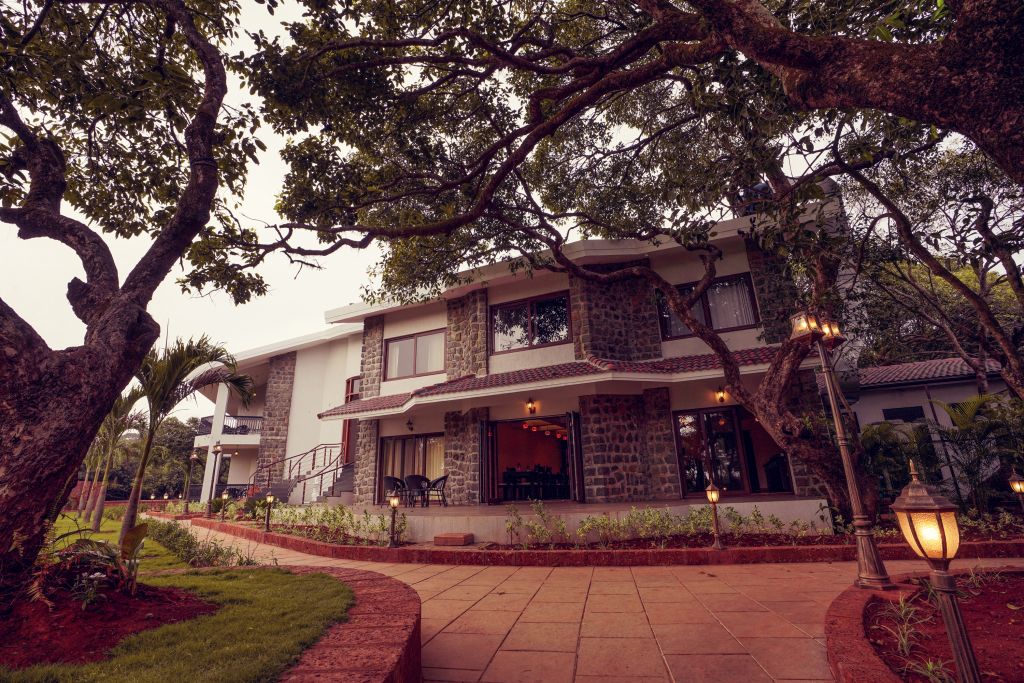 The resort's in-house restaurant serves various delectable dishes from Indian and international cuisines. The restaurant's ambiance is warm and inviting, and the staff is friendly and attentive
Address: Satara check post, Satara-Medha-Mahabaleshwar Rd, Mahabaleshwar, Maharashtra 412806
Contact details: 088661 58822
Booking Cost: The resort offers a variety of rooms and suites that are designed to provide maximum comfort and relaxation. Their costs range from INR 6k onwards.
Click here for Tranquil Resort & Spa Official Website
Bella Vista Resort
A premium hillside resort, "Bella Vista", that offers a sweeping view of the vistas of Wilson Point and Lingmala valley, along with the historical hills stretching to Panchgani, would make for an unforgettable sight. The resort's blend of traditional and contemporary décor perfectly creates a welcoming and calming atmosphere. The rooms are surrounded by lush greenery, featuring private balconies offering tranquil landscape views. Located between two beautiful towns, Panchgani and Mahabaleshwar, you can cover many attractions during your stay. So it's like a win-win situation.
Take a sneak peek into this resort's other amenities:
Swimming pool
Spa
Kids play area
Fitness center
Conference room for corporate meetups
Fabulous restaurant
Karaoke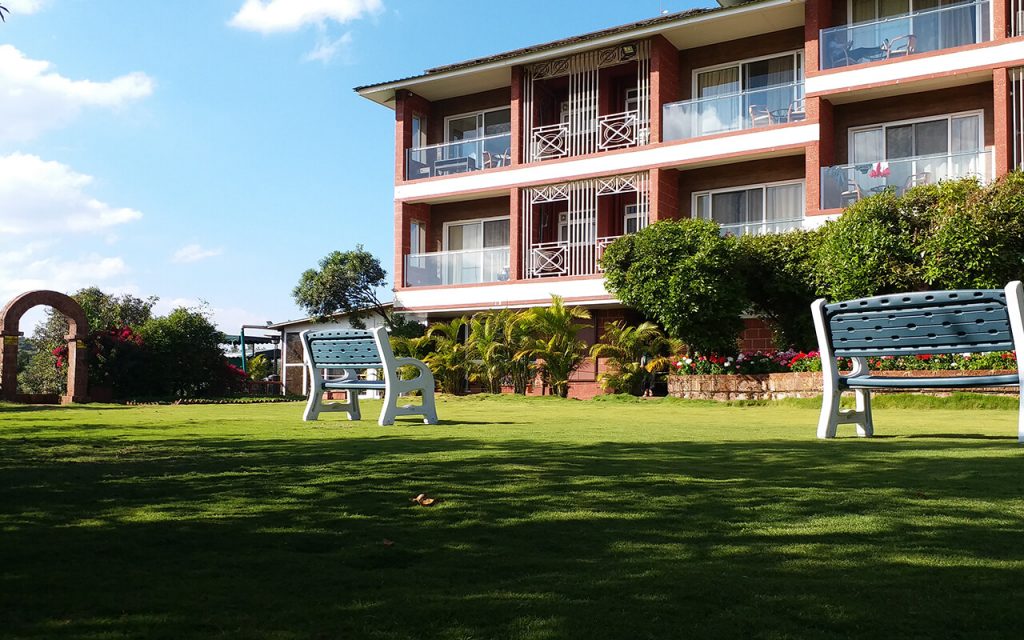 Bella Vista Resort blends warm hospitality with a magnificent ambiance to create an enjoyable stay in Mahabaleshwar
Address: Village Metgutad, Mahabaleshwar, Maharashtra 412806
Contact details: 022 6849 3639
Booking Cost: The resort offers a variety of rooms and suites with different views. The tariffs for the room depend on the view you choose. Their costs range from INR 7k to 14k per night per your requirements. To know more, visit their website or call them; details are given above.
Click here for Bella Vista Resort Official Website
Brightland Resort & Spa
Tired of doing a 9 to 5 job? And you want to recharge yourselves! What are you waiting for? Do check out Brightland Resort and Spa. Located on a cliff in Mahabaleshwar, it is a luxurious and elegant resort that boasts stunning views of the misty mountains. It's considered one of the best luxury resorts in the area, offering unparalleled service and top-notch facilities. It features 6.5 acres of beautifully landscaped gardens surrounded by lush green forests, providing guests with an opportunity to immerse themselves in nature. The resort also features an on-site spa that offers a range of treatments and therapies to help guests unwind and relax.
Highlights of this property are:
Swimming pool
Jacuzzi
Health club
Spa
Gym
Sports
Golf court
Kids play area
Excursion and activities
Toddlers play area
Junior spa
Indoor activities
Library
Banquet for weddings
Organise corporate events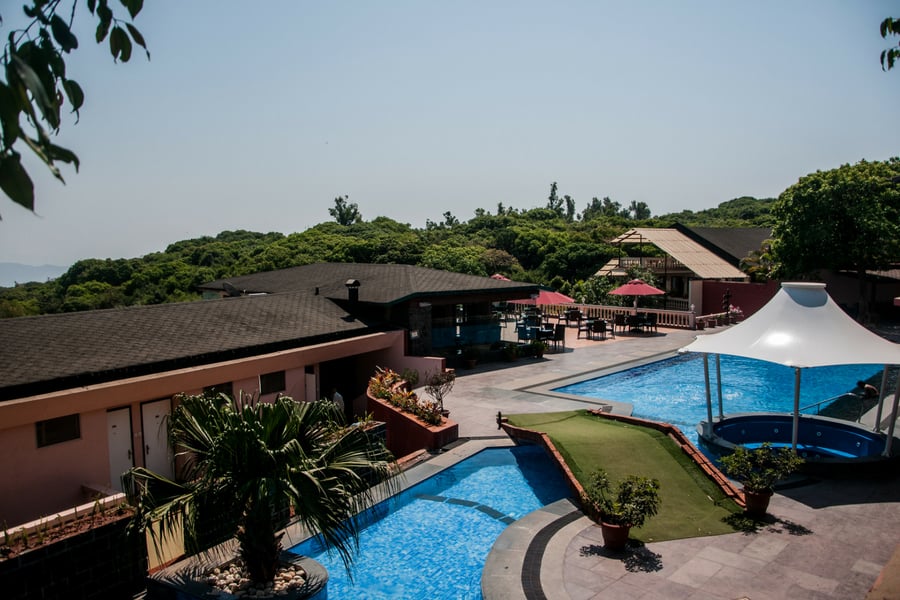 They believe in supporting and protecting the environment. Hence they have a system to recycle water, use sustainable building materials, and try to use solar energy wherever possible
Address: Kates Point, Road, Mahabaleshwar, Maharashtra 412806
Contact details: 083907 20005
Booking Cost: Guests can choose from a range of accommodations, including spacious rooms and suites, as well as villas that feature private balconies or gardens. It offers nine different categories of rooms to choose from, depending on the needs and preferences of the guests. While the rooms vary in size and views, they all feature warm interiors and luxurious finishes, ensuring a comfortable and enjoyable stay for all guests. The price for the room starts from INR 11k onwards.
Click here for Brightland Resort & Spa Official Website
Mango Valley View Resort
Mango Hotels – Valley View is located in the center of Mahabaleshwar, offering an ideal getaway for those seeking to escape the chaos of everyday life. The hotel is dedicated to providing guests with a vacation experience that is both comfortable and relaxing. From its prime location to its top-notch facilities and attentive staff, every aspect of the hotel is designed to ensure a memorable stay. Its in-house restaurant offers multi-cuisine meals with a very homely ambiance.
Some of the amenities of the resort are:
Spa
Jacuzzi
Temperature-controlled swimming pool
Steam room
Indoor and outdoor games
Banquet
Conference room
Kids play area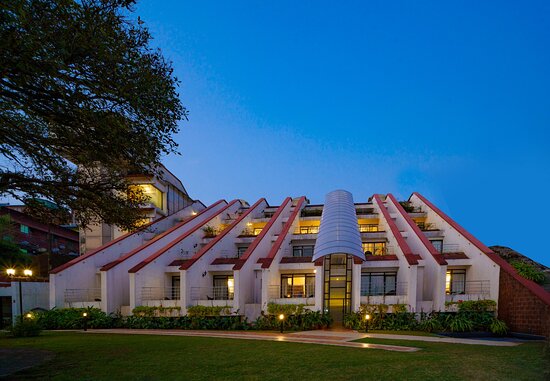 Address: Valley View Rd, Near Market, Mahabaleshwar, Maharashtra 412806
Contact details: 02168 260 066
Booking Cost: They offer various types of rooms based on your requirement. The price for the room ranges from INR 4k to 7k, whereas for the premium suites, it will cost you around INR 15k to 17k. For more information, do visit their website, or you can also make your bookings from MakeMyTrip.
Click here for Mango Valley View Resort Official Website
Conclusion
It's almost time you head to Mahabaleshwar to soak yourself in nature's offerings and absorb some happy vibes inside of you. Unwind the secrets of your own self while you intertwine with the beauty and peace around you. It's indeed time to explore the varied shades of nature at one of these best resorts in Mahabaleshwar. You sure know, where you want to step your foot, and hey, the wait is over…go on, the season's right, the time's right and so are you!
What Is The Best Time To Visit Mahabaleshwar
Mahabaleshwar displays its diverse beauty across the year with amazing climatic conditions. If you want a comforting holiday away from the tiring heat of your city, summer is for you, when Mahabaleshwar is all chilled. But if you are an adventure lover, late winters and early monsoons could turn your mood around!
What Is Mahabaleshwar Famous For
Strawberries, of course! But there's a lot more… it's also known for its hidden waterfalls, amazing sunrises and sunsets, farms, valleys and so much more.
Which Resorts In Mahabaleshwar Are Safe For Couples
Le Meridien Resort, Forest County Resort or Ramsukh Resort must be your go-to if you are looking for a couple-safe resort in Mahabaleshwar
What Are The Famous Places To Visit In Mahabaleshwar
While in Mahabaleshwar, you must consider visiting Pratapgad Fort, Veena lake, Elphinstone point, Mapro Garden, Kates point, Wilson point, etc.