Igatpuri is a beautiful hill station. It is one of the most famous weekend destinations in Maharashtra. Igatpuri is located near Nashik in Maharashtra. It rests in the lush greenery of the Western Ghats. Igatpuri Camping is an exceptional activity for relaxing with ancient forts, waterfalls, and mountains. The beauty of this place has many aspects in the rainy season. Its jungle turns green, and waterfalls come to life for nature lovers and travellers. The surrounding area is a paradise for hikers and trekkers. Its vibrant environment is popular in the film industry. Many popular Bollywood and regional films are filmed here. Igatpuri is a place known for Vipassana meditation. The first and largest Vipassana center in Igatpuri is Dhammagiri. It is 2000ft from the ocean level. The travel industry is the principal source of the Igatpuri economy.
Where is Igatpuri Located
You can visit this hill station on the NH3 Mumbai- Agra highway. It is 130 km north of Mumbai and 47 km south of Nashik. Igatpuri is located near Tal Ghat. It is the gateway to Nashik and Pune.
Explore Ancient Structures on a Heritage Tour
There is a range of ancient forts, ancient temples, and monuments. A visit to these architectural wonders is at the top of the Igatpuri Camping list. Tringalwadi Fort, Ghatandevi Temple, Amruteshwar Temple, and so on, spots are here to visit. You can investigate its rich past and culture. You will get boundless glimpses of the past here.
Visit Temples like Ghatandevi
The Temple of Amruteshwar and Ghatandevi Mandir is in a city, with large art. Igatpuri is a pilgrimage paradise. Especially it is for spiritual seekers and Hindu devotees. It is also known for its amazing architecture and serene setting. Ghatandevi Mandir is of Ghatan Devi. The Goddess is the defender of the hills. It is situated in a deep valley. It is with the glorious peaks of Harihar, Durvar Utvad, and Trimbak framing an excellent setting. Amruteshwar is an ancient Shiva temple in the Igatpuri region. One of the popular tourist attractions. The Archaeological Department of India is taking care of the temple. Come here for optimism in this 1200-year-old temple. It is one of the 12 Shiva temples; King Jhanj had built the temple. Beautiful cave paintings are carved on walls. It is constructed with black and red stones. The temple's ceiling and walls are adorned with murals. Those Murals were impressive and beautiful. Pillars have beautiful carved statues and flowers.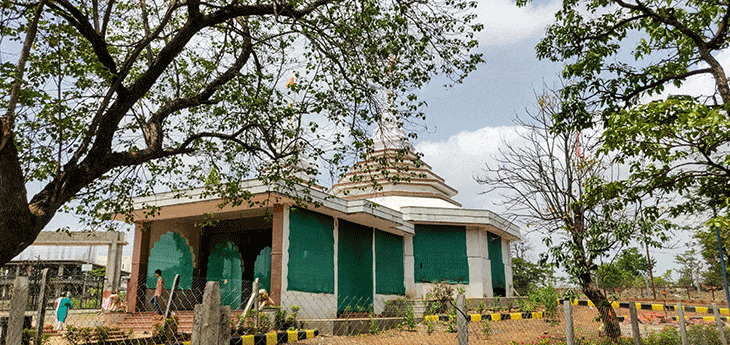 These spots attract travellers from all over India. Those are well worth visiting as they are old and classic. Visit these ancient temples to pray and receive blessings. You will enjoy their eternal wealth and charm.
Water sports in Talegaon Lake
Are you adventurous and wondering what to do in Igatpuri to test your stamina? Don't worry, Igatpuri offers a variety of water sports and adventures. It is to test your courage and activeness. Lake Talegaon and Lake Tringalwadi provide ideal conditions for swimming, boating, and kayaking. Lake Vaitarna allows you to enjoy amazing levels of excitement and fun with rafting.
Feel the adrenaline rush of Igatpuri with your hair up, such as rafting, canoeing, tubing, swimming, kayaking, and more.

Enjoy new heights with trekking to Tringalwadi Fort
Among the most interesting things to do in Igatpuri is trekking to the ancient Tringalwadi Fort. It takes you to touch 3000 feet. You will climb mountains and traverse rough regions to reach them. An all-encompassing perspective opens from the highest point of the peak. Walking at 4,800 feet is exhilarating in the trek of Kulanggad fort. Getting to the peak is well worth the hard work. The views of Kalsubai, Dakoba, and Naneghat peaks are unique.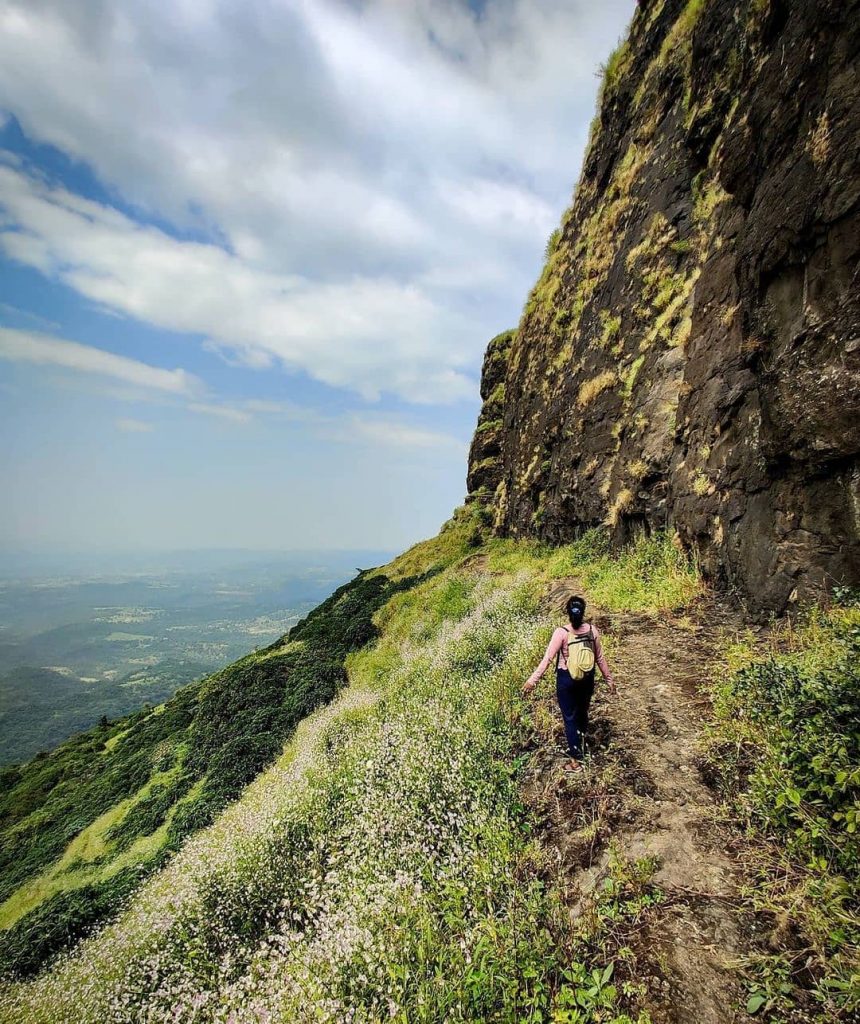 There are countless things to do in Igatpuri camping. It has some well-paved trails. Those are not only fun to follow but also full of natural beauty. Ratangarh and Sandhan Valley Trek, Harihar Fort Trek, or Bitangad's path depending on your preference, strength, and tastes you can choose.
Hiking to Peak Kalsubai
At 1,646 meters high, Kalsubai is known as the highest peak in Maharashtra. It is located in the Sahyadri Mountains. Climbing the state's highest mountain is a great deed. It is called the Everest of Maharashtra. It leaves travellers with special memories of rugged terrain, rock formations, and scenic beauty.
Spiritual Visit To Dhammagiri
The spot is known for meditation. It fetches visitors from all over the globe. People came for spiritual attainment and inner solace. The Great Golden Temple, the central theme of Dhammagiri, is also an urban landmark.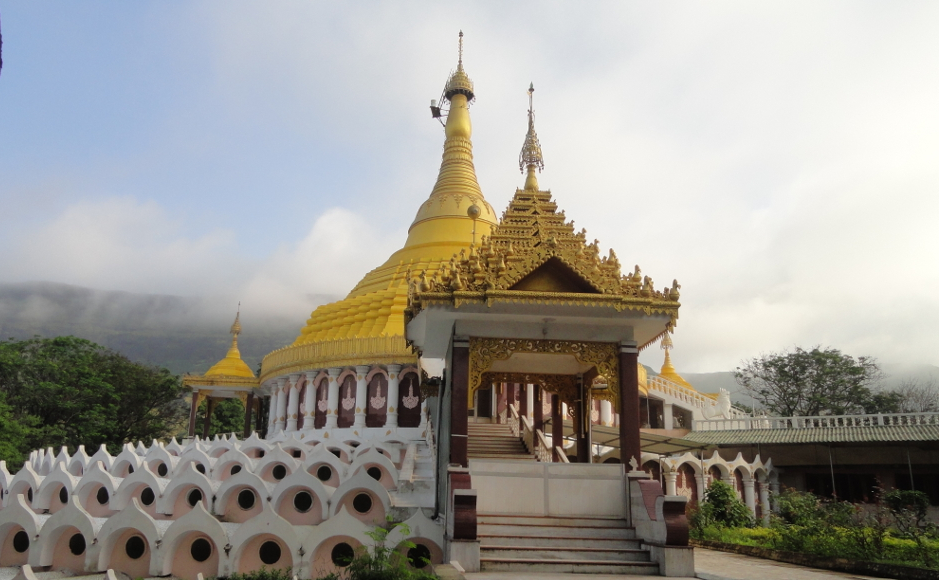 It delights visitors with its charm, beauty, and architecture. Visit Dhammagiri and learn this unique art of meditation. It is one of the most sought-after in Igatpuri. It is teaching the art of breathing, calming your mind and soul. It helps to purify your spirit. You will understand the truth of impermanence.
Touring Dam and Rivers and Praising the waterfalls
Bhavali Dam, Vaitarna Dam, and Darna Dam offer views of the bubbling river. It is among lush landscapes. It is an ideal spot to witness the sunset over the water. Vihigaon and Vaitarna fall are the perfect places for an unforgettable stay in the monsoon in Igatpuri.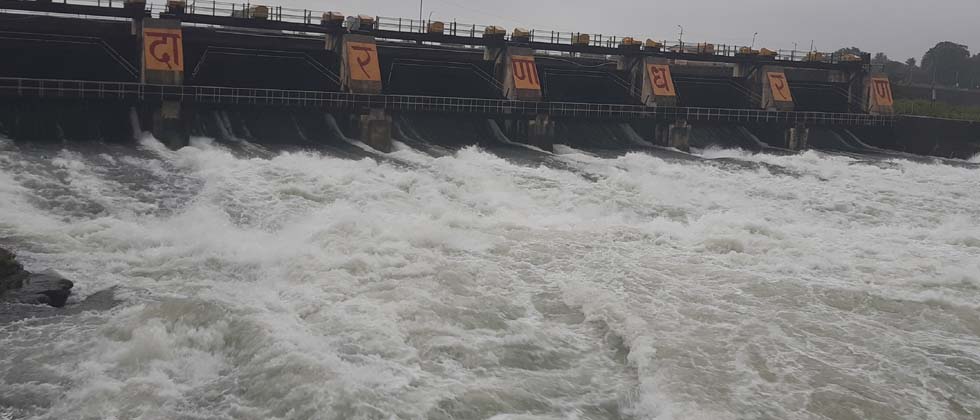 Nature Diving
Visiting the Camel Valley and Bhatsa River Valley are the best activities to do in Igatpuri in the monsoons. You can overlook the covered mountain ranges, fog, lush valleys, and greenery, rivers.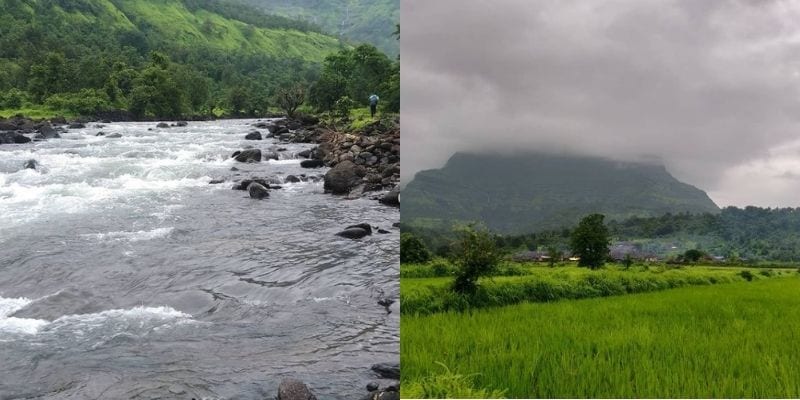 Enjoy a scenic and thrilling drive to Karoli Ghat in the rainy season. You will admire the spectacular streams and waterfalls along the route to Igatpuri Camping.
Harishchandragad Wildlife Sanctuary
Visiting this wildlife sanctuary in the rainy season should be on your must-do list in Igatpuri. See many colourful butterflies, beetles, kingfishers, birds, and more.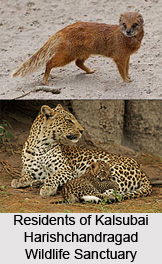 Fireflies and Sandhan Valley Sightseeing
The Sandhan Valley is one of the most picturesque regions of Sahyadris. Hiking and other activities that take place here make this place unique. More than the other summer fireflies festivals in Maharashtra, this is all unique and well worth it.
Plan a picnic with your family or friends in beautiful locations
The Waitara Dam, Darna Dam, Bhasa River Valley, Camel Valley, Five Waterfalls, Vihigaon Falls (Ashoka), Talegaon Lake, Tringalwadi lakes are the various spots here. A lush landscape for you to relax with family or friends. Click on selfies or take the best family photos in the best family picnic spots.
Igatpuri Lakeside Camping
Igatpuri campsites allow you to enjoy an extraordinary experience in nature. You can stay in a tent under the stars. You will enjoy music, bonfires, captivating sunsets/sunrises, fun games, and much more with a night hike.
Enjoy an exciting night at Igatpuri camping. Stay in the serene natural beauty of Igatpuri with friends or family. Enjoy light indoor and outdoor activities. You can also enjoy swimming in the lake, go boating and take a dip in the lake. In the evening, enjoy a warm fire with music and relax with your friends. Enjoy a boat ride on the lake at sunrise.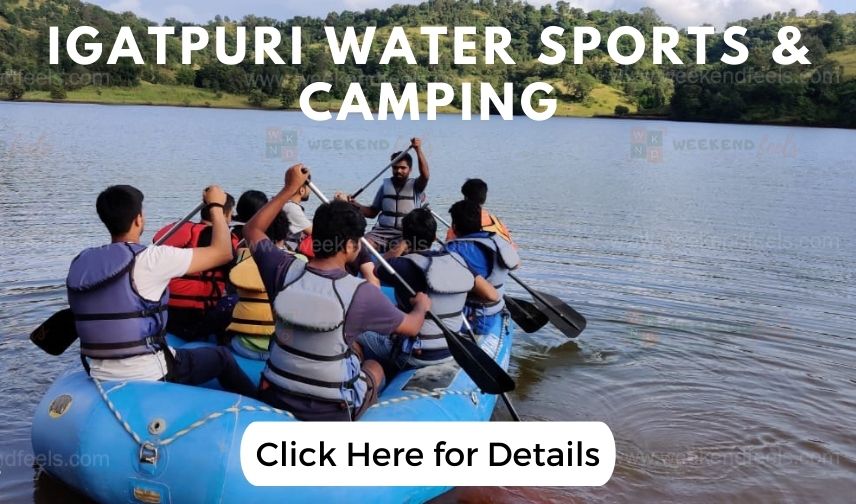 There are some secret campsites. These campsites are hidden in a beautiful rainforest; it will be difficult for you to find them. There is the best sunset view where you can enjoy tea and snacks in the evening. Wake up to the birdsong and enjoy nature.
Resorts In Igatpuri
Whether it is comfort or in the lap of nature, Igatpuri resorts offer the perfect combination of first-class services. With hospitality above all else, these resorts cost very low. They ensure that your stay in the city is unforgettable and comfortable. There are many hotels, resorts, and homestays. One of the best features of these resorts is their ability to offer guests a wide variety of rooms, kitchens, and amenities.
Are you looking for a quiet environment and a relaxing getaway or something more interesting? Then these resorts can help you with that. They offer a wide range of amenities. Igatpuri Resorts are the best choice for all types of accommodation. Here high-speed Internet connections to commercial and corporate facilities are ready at your service. You can enjoy all kinds of luxury in Igatpuri Resorts. They assure the highest quality service. Igatpuri is the perfect place to visit after a tiring week at work. Igatpuri is a paradise for those who want to breathe fresh air!
You can also plan for Igatpuri Camping by Weekend Feels if your budget is on the lower end.