In addition to being home to some of the most famous trip locations as well as cosmopolitan cities in the nation, Maharashtra is endowed with several cultural as well as spiritual sites. A holiday trip to Maharashtra is sure to be exciting. Whether it's the commercial brilliance of Mumbai city or the UNESCO-listed World Heritage Sites of Ajanta and Ellora Caves, it is indeed fascinating in its own way. This land of history and abundance is also known for some incredible spots and tourist destinations. To your surprise, Maharashtra has some highly significant temples and religious places that you shouldn't miss visiting if you are from Maharashtra or are visiting Maharashtra for a trip. Let's take a look at some of the popular temples in Maharashtra:
Shirdi Temple
Situated about 258 kilometers from Mumbai city, one of the most prominent temples in Maharashtra is the Shirdi Sai Baba Temple of Maharashtra. Shirdi, often known as the "Land of Sai," draws hundreds of visitors each year due to the Shirdi Temple. Sai Baba, who is regarded as one of the nation's greatest saints, is the attraction of this shrine. Several decades after Sai Baba's visit to Shirdi, he remained in the community to educate, preach, and worship. Honoring his wish, the locals buried his mortal remains in a designated location after his passing. The premises also has Sai Baba's Samadhi Mandir constructed at the same location. In 1954, a huge marble statue of Sai Baba in a sitting posture was built close to the Samadhi.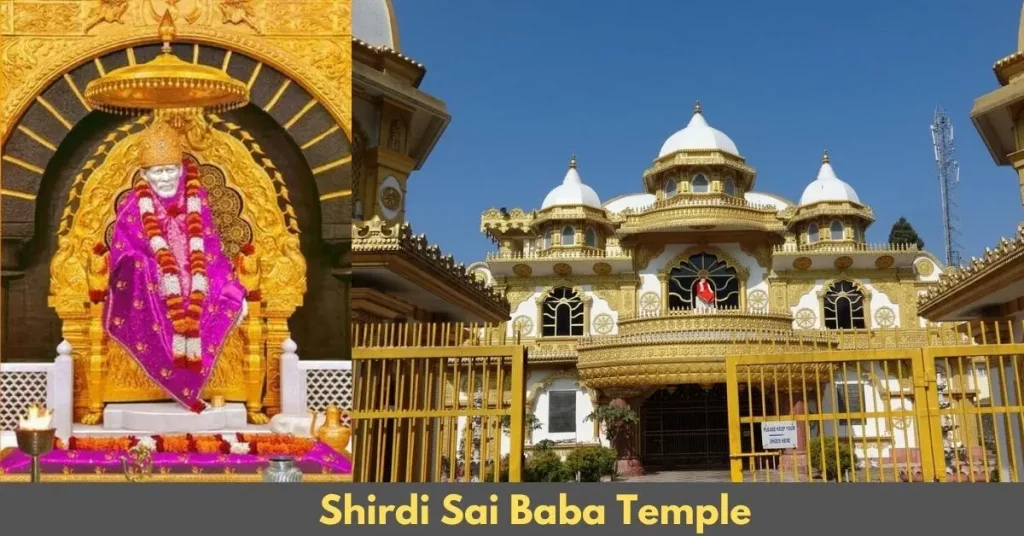 Special Attraction: The current temple premises, which span 200 square meters, include Chavadi, Samadhi Mandir, Gurusthan, Lendi Baug, and more. The management trust of the mandir also arranges Mahaprasad feasts for devotees at least once a day.
Address: QF8G+J6Q, Mauli Nagar, Shirdi, Maharashtra 423109
Timings: 6:00 am – 9:00 pm
Entry Fee: Free
Click here for Shirdi Temple Official Website
Harihareshwar Temple
Nestled in a tranquil setting in Raigad, Harihareshwar is among the most stunning temples in the state of Maharashtra. One of the most paradisiacal locations, Harihareshwar, is only about 200 kilometers away from Mumbai. With a fantastic beach, it is located in the coastal region. Because of its historic Lord Shiva temple, it is also referred to as the "Kashi of the South." Near Harihareshwar, the holy river Savitri, which rises at Mahableshwar, combines with the Arabian Sea. This settlement in the Raigad area is surrounded by the Harihareshwar, Harshinachal, Bramhadri, and Pushpadri hills. The Harihareshwar temple, which is located to the north of the city, is believed to have received the blessing of Lord Shiva. That's why, oftentimes, Harihareshwar is referred to as the "Devghar," which means "House of God."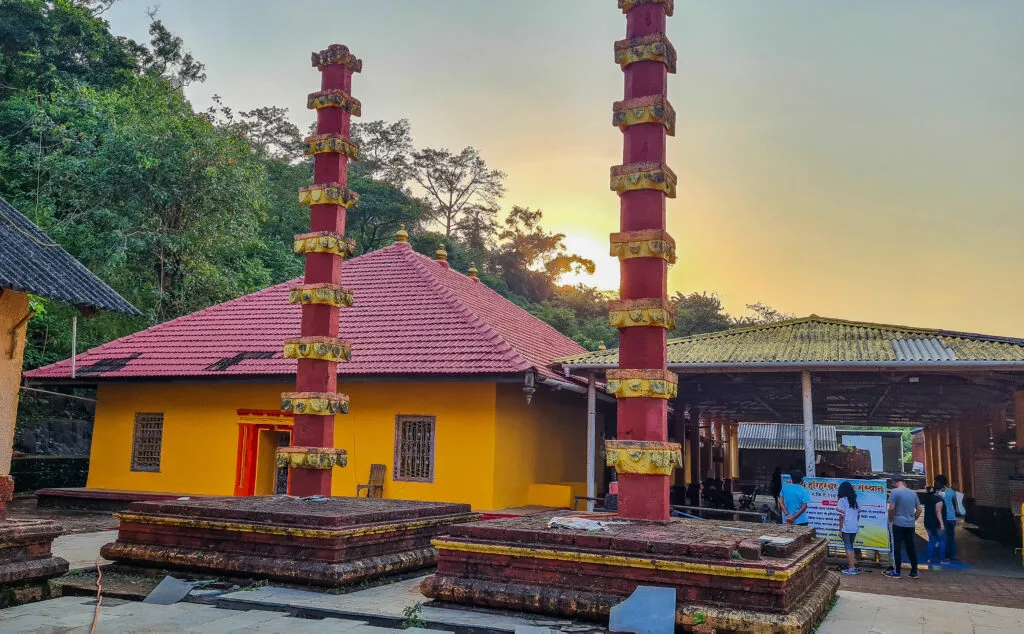 Special Attraction: Harihareshwar provides a wonderful fusion of aesthetic enhancement and spiritual development at the same time. The Brahma, Vishnu, Shiva, and Parvati deities are represented as "lingas" at the Harihareshwar Temple, which was constructed in the late medieval era.
Address: Harihareshwar, Maharashtra 402110
Timings: 4:00 am – 10:00 pm
Entry Fee: Free
Click here for Harihareshwar Temple Official Website
Marleshwar Temple
One of the most famous pilgrimage sites in Maharashtra, Marleshwar Temple is also among the most famous tourist destinations in the Ratnagiri district. It is surrounded by the stunning Sahyadri mountain ranges. Known as a cave temple, it is situated in Maral hamlet, close to Sangameshwar, at a distance of 65 kilometers from Ratnagiri. Marleshwar Temple, which is devoted to Lord Shiva, is one of the well-known pilgrimage sites that travelers would love to explore. According to popular historical belief, Lord Parashuram constructed this temple. It is believed that cobras reside adjacent to the Shivaling and have so far not harmed anyone. Many devotees visit the location each year while in Ratnagiri as a consequence of the growing trust in the location. This temple is referred to as the Konkani "Trimbakeshwar." It is likely that the name Marleshwar could have originated in Maral village.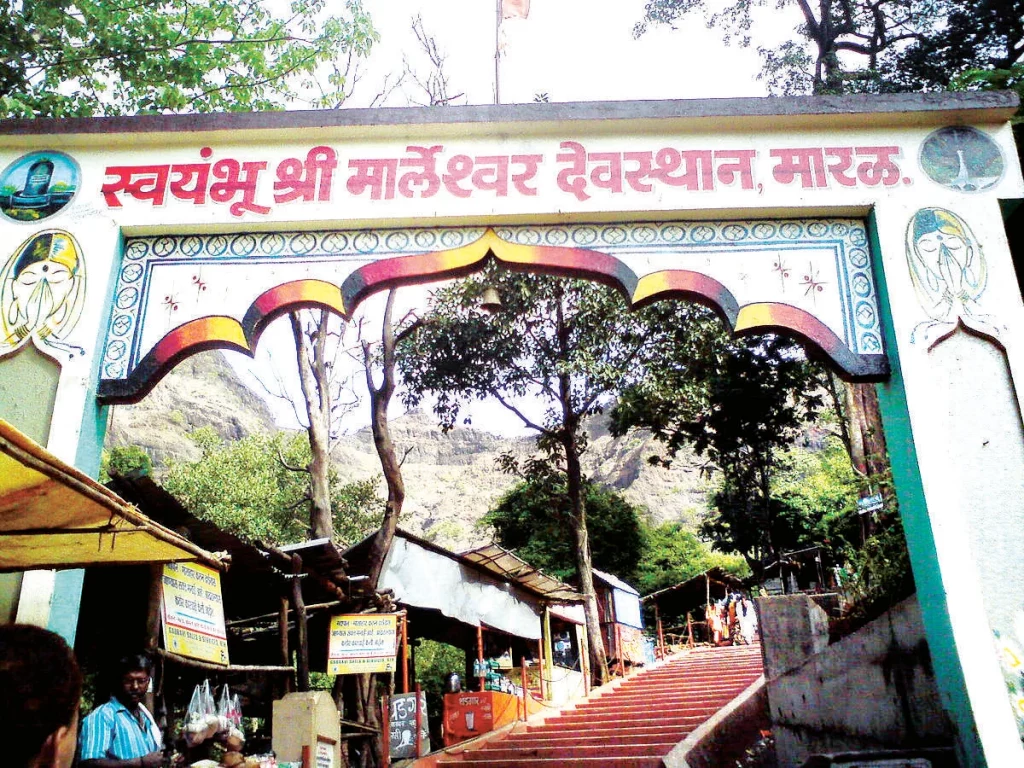 Special Attraction: Another feature in Marleshwar is the waterfall in Dhareshwar, which is formed over the Bav River. In addition to pilgrims, trekkers and adventure lovers would also enjoy this region.
Address: 3PFP+QF7, Maral – Marleshwar Rd, Marleshwar, Maharashtra 415804
Timings: 7:00 am – 7:00 pm
Entry Fee: Free
Click here for Marleshwar Temple Official Website
Siddhivinayak Temple
Devoted to the Lord Ganesha, Shree Siddhivinayak Temple is over a 200-year-old shrine and a popular temple situated in Mumbai. One of India's wealthiest temples, it is visited by celebrities like Bollywood stars, politicians, and common people equally. It has also seen a few international personalities, such as Tim Cook, and the CEO of Apple. On Tuesday, which is thought to be Ganesha's day, many worshippers stroll from their places to the temple. It is said that everyone who prays at this temple with a sincere heart will have their wishes granted by Siddhivinayak Ganapati. So, if you are someone visiting Mumbai, anytime soon, do not miss the opportunity to pray at this temple and seek Lord Ganesha's blessings.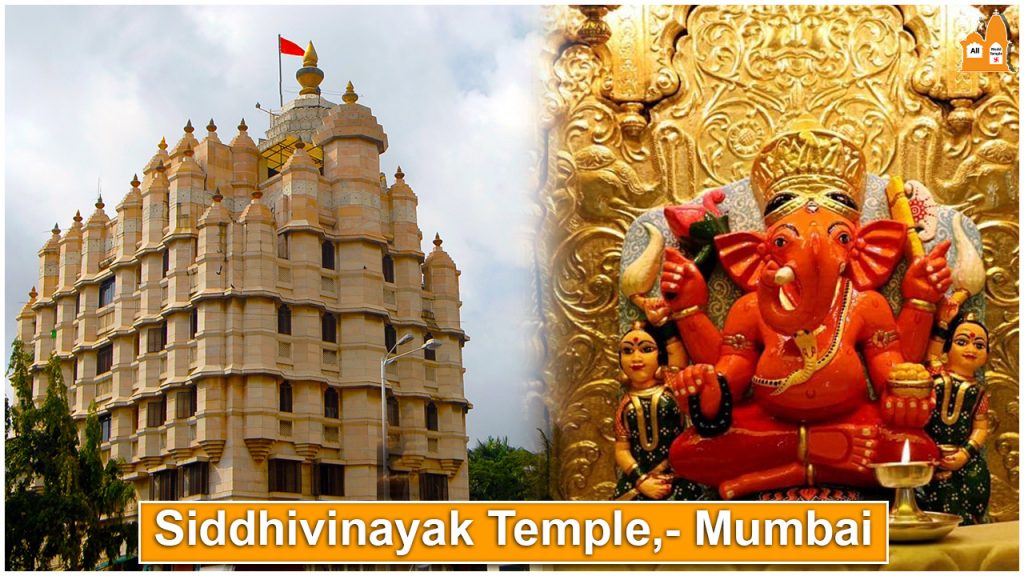 Special Attraction: The Shree Siddhivinayak idol is 2.5 feet tall and made of black stone in the Shree Siddhivinayak Ganpati temple in Prabhadevi, Mumbai.
Address: S.K. Bole Marg, Prabhadevi, Mumbai 400028
Timings: 6:00 am – 9:00 pm
Entry Fee: Free (for regular visitors)
Click here for Siddhivinayak Temple Official Website
Yamai Devi Temple
Heaven for pilgrims, the famous Yamai Devi Temple is located in Khed, Pune, Maharashtra. Yamai Devi, also known as Devi Mahishasur Mardini is the family goddess of many Maharashtrian households. Decked with Gada, Teer, Paan Patra, and Trishul, Yamai Devi's idol stands tall within the temple grounds. This popular temple in Maharashtra is set on a hill with a view of a lovely valley. The temple is built in a beautiful old style. It has been linked for many decades to the aristocratic Pant Pratinidhi dynasty, which reigns over the former princely state of Aundh. Gayatri Devi Pant Pratinidhi, the current head of the previous royal dynasty, placed the temple's 7-kilogram pure gold crown, which is referred to as "Kalash." Additionally, there are a lot of scenic locations to visit for visitors to have an amazing experience in addition to the temple. While in Maharashtra, or on a tour near by Pune, make sure to visit the Yamai Devi temple with your family to seek the goddess' blessings.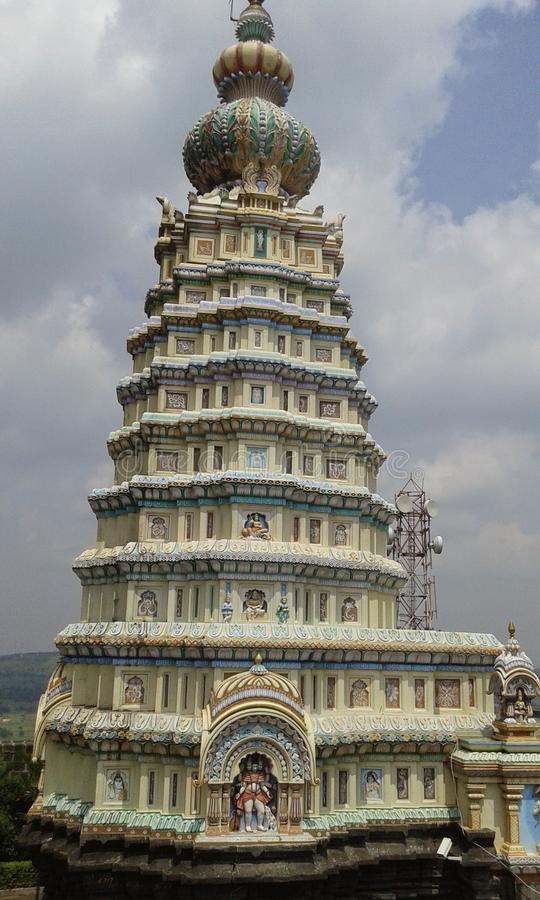 Special Attraction: Embellished with gorgeous attire and alluring jewelry from top to bottom, the 6-foot-tall black stone statue of Yamai Devi is one of the main attractions of this temple.
Address: Kanhersar, Khed, Rajgurunagar, Maharashtra 410505
Timings: 8:00 am – 6:30 pm
Entry Fee: Free
Click here for Yamai Devi Temple Official Website
Best Temple To Visit
Without visiting these holy places, a trip to Maharashtra cannot be considered complete. Therefore, plan some time in your trip schedule to offer prayers to your god. These temples sure offer a spiritual awakening and a pleasant break with your friends and family. So, next time you're on your holiday in Maharashtra, don't miss seeking some blessings from these deities.
How Many Jyotirlinga Temples Are There In Maharashtra
Maharashtra is home to five Jyotirlinga temples. These include Trimbakeshwar, Parali Vajinath, Bhimashankar, Ghrishneshwar, and Aundha Nagnath.
The Three Jyotirlingas Located In Maharashtra
Among the three Jyotirlingas, one is in Nashik, Maharashtra- Trimbakeshwar. The other two are Ghrighneshwar, close to Aurangabad, and Bhimashankar, close to Pune.
When Was Siddhivinayak Temple built
One of India's most ancient temples is the Siddhivinayak Temple. Its age is estimated to be about 200 years.